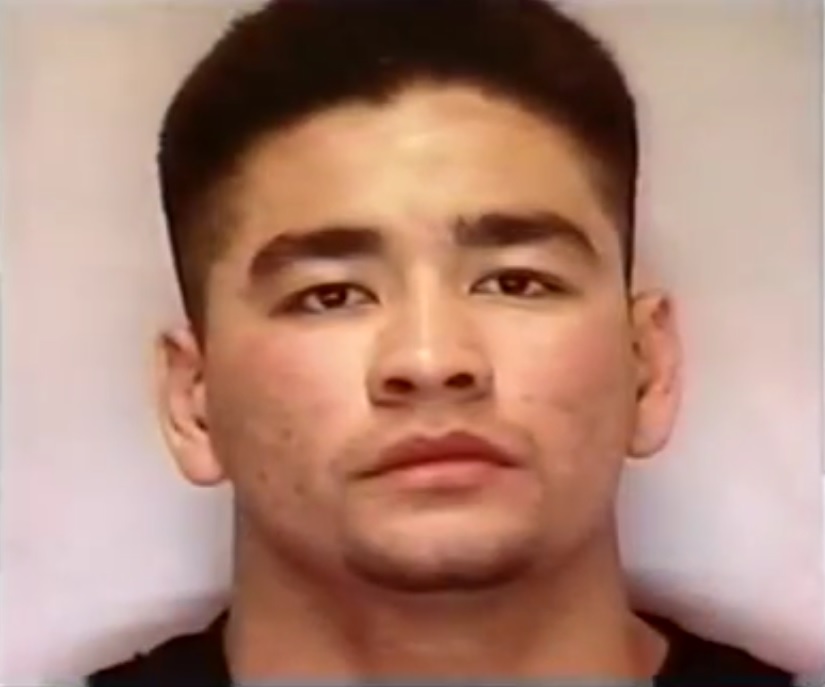 Real Name: Francis C. Buhay
Aliases: None Known
Wanted For: Armed Robbery
Missing Since: August 1996
Details: On December 21, 1995, Francis Buhay and three other men with guns and ski masks entered the Great Western Bank in Cupertino, California, and as two security cameras taped them, the men ordered all of the customers to the floor and forced the bank teller supervisor to open the vault, from which they stole a total of $250,000. Despite making a clean getaway, Buhay's three accomplices were soon arrested. On August 8, 1996, Buhay struck again at a Great Western bank in Sunnyvale, but the robbery was interrupted by an alarm, but Buhay was again able to escape. In March of 1997, police received a taunting e-mail from someone claiming to Buhay and in the message, he threatened to kill the cops and taunted them to find him. The e-mail was traced to the library at the University of Tennessee. Buhay is still at large and is considered armed and dangerous. He is wanted in connection of at least three robberies.
Extra Notes: This case first aired on the May 22, 1998 episode.
Results: Captured. Buhay was finally caught in November 1999 hiding out in the Philippines after he had contacted his mother who convinced him to turn himself in. He would be convicted and sentenced to ten years in prison for his part in the robbery. After he was released in 2007, he robbed a bank again in Union City, CA on January 15, 2011, only to flee the scene until stopped by patrol vehicle. Buhay exchanged gunfire with the patrol vehicle, although neither the officer of Buhay were struck. Buhay escaped by running into neighboring backyard and was later found there dead from a self-inflicted gun shot wound to the head.
Links:
---
Ad blocker interference detected!
Wikia is a free-to-use site that makes money from advertising. We have a modified experience for viewers using ad blockers

Wikia is not accessible if you've made further modifications. Remove the custom ad blocker rule(s) and the page will load as expected.