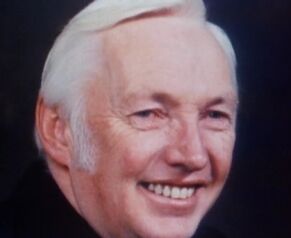 Real Name: John Patrick Kerrigan
Nicknames: No known nicknames
Location: Ronan, Montana
Date: August 8, 1984

Occupation: Priest
Date of Birth: Unrevealed
Height: 6'0"
Weight: 185 pounds
Marital Status: Single
Characteristics: Caucasian male
Details: On August 7, 1982, a call was placed to the rectory of St. Francis Cathedral in Santa Fe, New Mexico, and the caller needed someone to perform the last rites. The first priest that answered was unable to perform them but suggested wait fifteen minutes then call again. Fifteen minutes later, the man called again and this time Father Reynaldo Rivera received the call. The caller claimed he was at a rest stop near Waldo, New Mexico and that he was with his dying grandfather, and requested Rivera give the dying man Extreme Unction. Rivera agreed, and informed the abbot he was headed to Waldo. Three days later, Father Rivera's body was found three miles from the rest stop. As the town mourned his death, police began gathering evidence and believed that he may have been overpowered by two men, who killed him before dropping his body off where it would be found soon after. They later dropped his car off east of Grants.
Police had few leads and the case grew cold until on August 8, 1984, two years later, when Father John Kerrigan of the Sacred Heart Catholic Church in Ronan, Montana, vanished. Father Kerrigan had been at the church for only four days. At 11 pm on the night he went missing, he visited a bakery across the street from the church and talked to some of the parishioners. The next day, several bloody clothes were found along a highway near Flathead Lake. The clothes were determined to belong to Father Kerrigan. Nearby, a bloody coat hanger was found; it is believed that the coat hanger was used to either tie the victim up or strangle him.
One week later, his car was found five miles away with blood throughout it. The car's keys were found just a few feet away. When the trunk was opened, investigators found a bloody shovel,a bloody pillow, and his wallet. After his wallet was found with large sums of money inside, police ruled out robbery. Police found several similarities between his disappearance and Father Rivera's murder, and Santa Fe police cooperated with Montana state troopers, believing the crimes done by the same perpetrator. Both priests' cars were driven away from the crime scene and were found with nearly all evidence wiped clean from them, coat hangers were believed to be used in both murders, and they both belonged to the Order of Franciscans. It could be surmised that the motivation for the murders was rabid anti-Catholicism, but this has also been unconfirmed.
Suspects: In Santa Fe, the man who talked to Father Rivera identified himself as Michael Carmello. He was driving a blue pickup truck. The police have not found any suspects with this name. They also believe that at least two people were involved in the murder. However, it is unknown if the man calling himself "Carmello" was involved in Father Kerrigan's case.
Extra Notes: This case first aired on the November 23, 1988 episode.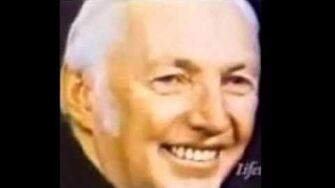 Results: Unresolved. In 2015, Father Kerrigan came under posthumous investigation for child molestation, but his guilt was inconclusive. Some have theorized his disappearance may be a case of vigilante justice.
Police later found remains that were suspected of being Father Kerrigan's but were later proven to be not. To this day, he remains missing.
Links:
---
Ad blocker interference detected!
Wikia is a free-to-use site that makes money from advertising. We have a modified experience for viewers using ad blockers

Wikia is not accessible if you've made further modifications. Remove the custom ad blocker rule(s) and the page will load as expected.