Real Name: Eva Berg Shoen
Nicknames: No known nicknames
Location: Telluride, Colorado
Date: August 6, 1990

Case
Details: Forty-four-year-old Eva Shoen was the wife of Sam Shoen, a U-Haul heir. The couple lived in Telluride, Colorado, with their two young children. On the morning of August 6, 1990, Eva was found murdered in their home, shot once in the back of the head. Their daughter found her body, laying at the top of the main staircase. Sam had been away on business that weekend, and immediately returned to be with his family. Only one important piece of evidence was found: a pair of sunglasses near the home.
Detectives learned that Sam's business trip was last-minute and that he had taken Eva's car. They questioned Sam and soon found a possible motive for Eva's murder. In 1986, Sam's siblings had overthrown their father Leonard from being the owner of the company. Sam and some of his siblings took his father's side and filed several lawsuits in an attempt to take separate their money from the company. It was now believed that Eva may have been murdered in retaliation.
Since their home was very isolated, authorities believe that the murder was not a random act of violence. Authorities also believe that the killer or killers watched the Shoen family and waited until everyone had fallen asleep. They entered through the unlocked back door and shot Eva in her bed. After the killer(s) left, Eva was able to get out of her bed and crawl to the stairs where she collapsed and died.
Authorities continued to look into the feud in the Shoen family, and questioned the two brothers who had overthrown Leonard. However, they cannot say for certain if they were involved in Eva's murder. Sam and his children left Telluride after Eva's murder and have not returned since but continue to search for answers in Eva's death.
Suspects: Sam Shoen was ruled out as a suspect because he was not in Telluride at the time of the murder. He believes that his two brothers may have played a role in Eva's murder. He believes that they may have hired someone to kill him, but the killer shot Eva instead. However, they deny any involvement.
Detectives examining the bullet that killed Eva found that the gun used had a design flaw. They were able to determine that the bullet came from a .25 caliber Locrin handgun. However, they were unable to find the murder weapon.
Extra Notes: The case was featured as a part of the December 2, 1992 episode and was updated on the January 5, 1994 episode. After the case was solved, it was featured on Cold Case Files and Dominick Dunne's Power, Privilege, and Justice.
Some sources spell Eva's last name "Schoen".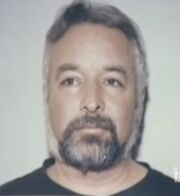 Results: Solved. A viewer called the telecenter after the segment was repeated and claimed that his brother-in-law, Frank Emer Marquis, was the killer. Marquis had previously served time for several burglaries and rapes. He had told the viewer that he was involved in the murder and "covered up" all the evidence against him. Authorities were able to record this conversation. After that, a detective went to Santa Fe and questioned Marquis's boss at the time. His time cards showed that he missed work on August 5 and 6, 1990. The boss also recalled that Marquis and another employee, Jeff Beale, had gone to Telluride for a music festival around the time of the murder.
Authorities questioned Beale, who confirmed that they had gone to the music festival in Telluride on August 5. He also confirmed that Marquis had borrowed a gun from another co-worker and brought it with him to Telluride. The other co-worker confirmed that he had given him the gun, which was a .25-caliber Locrin handgun. Earlier, detectives had determined that this specific type of gun was the murder weapon. However, someone (presumably Marquis) had caused damage to the inner barrel of the gun, preventing a positive match through ballistics.
In July of 1993, Marquis was arrested and charged with Eva's murder. In February of 1994, Beale was re-questioned about his trip to Telluride with Marquis. He remembered that, while driving back to Santa Fe, Marquis acted strangely and threw some of his clothing out the window. With the help of Beale, two detectives were able to locate some of the clothes. A hair found on one of the shirts belonged to Eva.
At first, Marquis denied any involvement. However, in October of 1994, he confessed to Eva's murder. He claimed that his gun went off unexpectedly while he and Eva struggled. He had planned to burglarize the home and had not expected her to be in the house; when she had told him to leave, he killed her. However, authorities believe that he really planned to rape her that night. Marquis pleaded guilty to manslaughter in November of 1994. He was sentenced to twenty-four years in prison and was paroled in November of 2011.
Authorities have ruled out any connection between Eva's murder and the U-Haul feud.
Links:
---