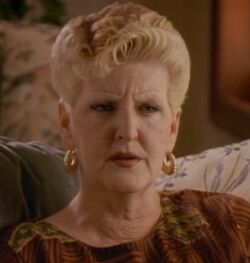 Real Name: Etta Smith
Occupation: Psychic
Place Of Birth: Unrevealed
Date Of Birth: Unrevealed
Location: Burbank, California
Background: As a young girl, Etta Smith claimed to have odd feelings about future events, but it wasn't until she was 32, that Etta realized she had psychic powers. She had a psychic experience while working at an aerospace facility on December 17, 1980. She heard a news bulletin about the disappearance of a nurse named Melanie Uribe, and Etta had a psychic vision of where Melanie's body would be found. A few days later, Etta and her daughter located Melanie's body, but detectives thought she was involved and she was arrested for Melanie's murder. However, the real killers later confessed, and Etta was released, and she helps police departments solve cases with her psychic abilities to this day.
Case Files:
Notes: The case was featured as a part of the February 3, 1995 episode.
Links:
---
Ad blocker interference detected!
Wikia is a free-to-use site that makes money from advertising. We have a modified experience for viewers using ad blockers

Wikia is not accessible if you've made further modifications. Remove the custom ad blocker rule(s) and the page will load as expected.