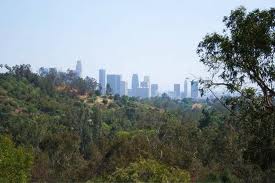 Case File: Elysian Park Treasure
Location: Elysian Park, California
Date: Unrevealed
Description: Elysian Park Treasure is supposedly a large amounts of gold and jewels hidden in the secluded hills and canyons near Los Angeles.

History: About 150 years ago, wealthy residents of old Los Angeles apparently buried their riches for safe-keeping from the Mexican-American War. Many people believe that there is a fortune of gold and jewels are hidden in several canyons and hills of Elysian Park, outside of Los Angeles. Recently, several treasure hunters have been trying to locate the treasure.
Background: Elysian Park is a park and neighborhood located near Los Angeles, California.
Investigations: None
Extra Notes: The case was featured as a part of the October 2, 1994 episode.
Results: Unsolved
Links: None
---
Ad blocker interference detected!
Wikia is a free-to-use site that makes money from advertising. We have a modified experience for viewers using ad blockers

Wikia is not accessible if you've made further modifications. Remove the custom ad blocker rule(s) and the page will load as expected.