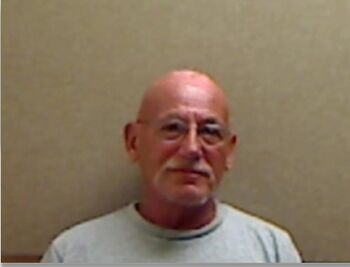 Real Name: Elwyn Anueurin-Jones
Aliases: Daniel Cazanove, Ben Jones
Wanted For: Murder
Missing Since: July 23, 1994
Details: On July 23, 1994, Lisa Jane Jones, 33, arrived at her workplace in Wilkesboro, North Carolina. After she arrived, witnesses saw a man drag her out her car and shoot her five times in the head, killing her.
The prime suspect in her murder was her ex-husband, Elwyn Jones, who was a disk jockey from 1986 to 1990. Witnesses later identified Elwyn as the shooter; he was charged with Lisa's murder. However, Elwyn Jones has since fled the area.
Extra Notes: The case was featured as a part of the January 6, 1995 episode.
Some reports state that his name is spelled "Elwin".
Results: Captured. Jones was arrested at a motel that he was working at in Rome, Georgia, thanks to viewers tips. Jones confessed to shooting his wife in a jealous rage. He was convicted of murder and given a life sentence. He was granted a new trial in 1996 but was again convicted.
In 2012, he wrote an article for the 'Oldie' magazine, published in the UK. In the article, he said he had 'put an end' to his wife's life (not ex-wife) because she fell for someone younger and richer. This is considered somewhat indicative of his mindset that he could not even admit to killing her, merely putting an end to her life, and also justifying his actions because of a perceived betrayal.
Links:
---
Ad blocker interference detected!
Wikia is a free-to-use site that makes money from advertising. We have a modified experience for viewers using ad blockers

Wikia is not accessible if you've made further modifications. Remove the custom ad blocker rule(s) and the page will load as expected.