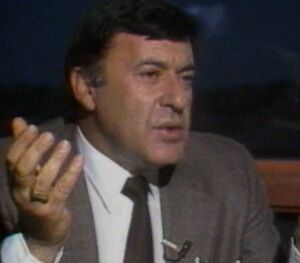 Real Name: Edward Maurice Barbara
Aliases: Ed Barbara
Wanted For: Fraud
Missing Since: 1988

Details: Edward Maurice Barbara was born in the 1930's, and obtained an Eighth grade education in Brooklyn. His father died when Barbara was young. Ed moved to California and started working as a television repairman. By age 26, he was a millionaire with his furniture stores located in Long Beach, California known as Edwards Furniture. In 1986, he purchased a gold mine in New Mexico. He sold stocks to various individuals and businesses. Ed Barbara became an influential man in Las Cruces, New Mexico. At one point, Ed disappeared with his investors' money and started a furniture business in Canada. From there, Ed again allegedly took customer money and came back to the U.S. and was caught in Lebanon, Oregon. From there, he was extradited back to New Mexico. Because of his influence in New Mexico, the authorities let Barbara out on his own recognizance thus allowing him to go on the run again. 
Extra Notes: The case was featured as a part of the December 13, 1989 episode.
Results: Solved. Police later found that Barbara had moved to Florida and was selling credit cards; however, he succumbed to cancer and died while on the run.
Links:
---
Ad blocker interference detected!
Wikia is a free-to-use site that makes money from advertising. We have a modified experience for viewers using ad blockers

Wikia is not accessible if you've made further modifications. Remove the custom ad blocker rule(s) and the page will load as expected.