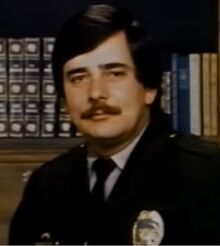 Real Name: Doyle Wheeler
Case: Harrassment, Attempted Murder
Date: April 19, 1988
Location: Sun Crest, Washington
Details: Former San Diego police officer Doyle Wheeler was in charge of handling the James Huberty McDonalds Massacre in July, 1984, and received great mental anguish from it. He retired in October, 1985, but was soon called to testify in a trial involving fellow officer Donovan Jacobs. Jacobs and another officer had been shot by a suspect named Sagon Penn. However, it was believed that Penn had shot the two only in self-defense after Jacobs brutally beat him.

Doyle testified against Jacobs, claiming that Jacobs was a racist who had a particular dislike for African American suspects. He claims that Jacobs later tried to have him killed after he gave testimony about Jacob's alleged racist attitude and police brutality. In 1986, Doyle left San Diego for Sun Crest, Washington, in order to escape the controversy of both the McDonald's Massacre and the Sagon Penn trial. Doyle claimed that on April 19, 1988, at least two unidentified men broke into his home, tied him up, physically assaulted him and forced him to write a suicide note claiming that he had lied on Jacobs, and then shot him in the head. He narrowly survived the attack, and some now believe that Jacobs may have been involved in the attack. However, Jacobs denied the allegations of racism or any involvement in the attack and claimed that Doyle had psychological problems stemming from the McDonald's Massacre. Jacobs cited the lack of evidence of forced entry into Doyle's house and stated that he believes Doyle may have staged the attack himself both for further publicity and to further discredit Jacobs. Despite Jacobs' allegations that the attack was staged, several neighbors and eyewitnesses reported seeing at least four unidentified men around the Wheeler home the day of the attack.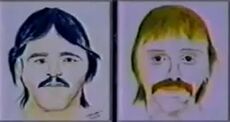 Suspects: Former police officer Donovan Jacobs is a suspect. The blond haired unidentified man that attacked Doyle was described as in his late 20s (in 1989), 6'0", extremely thin, wearing a gold earring in his left ear and with a tattoo of a double lightning bolt (a Nazi symbol) on his left hand and a pockmarked face.
The dark-haired assailant was described as also in his late 20s (in 1989), 6'0" to 6'2" with a slender, athletic build, crooked teeth and one large pockmark on his left cheek. Wheeler theorizes he may have been a former drug informant for the San Diego police department.
Neither of the assailants have ever been identified. They may have been driving a dark blue, hatchback Toyota Celica.
Extra Notes: This case aired as a part of the November 8, 1989 episode.
Results: Unsolved
Links: None
---
Ad blocker interference detected!
Wikia is a free-to-use site that makes money from advertising. We have a modified experience for viewers using ad blockers

Wikia is not accessible if you've made further modifications. Remove the custom ad blocker rule(s) and the page will load as expected.