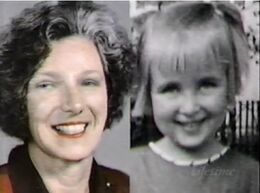 Real Name: Donna Rae Kempton
Case: Lost Daughter
Location: Glendale, California
Date: 1953
Details: David and Barbara Kempton of Cleveland, Ohio, had been married for five years with two children, Steve and Donna. In July 1951, David brought home a friend from work, Charles, who immediately charmed the family with his story telling. Charles often told the Kemptons about California; eventually, the family moved there. Everything went well until Charles moved in with the Kemptons. On December 31, 1952, Barbara confessed to David that she was in love with Charles and wanted a divorce. David agreed to move back to Cleveland; a few weeks later, however, Barbara called from Arizona, asking to come back to him. David and Barbara reunited and the family was together again.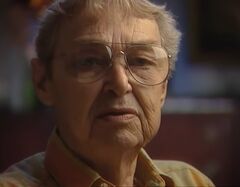 However, David's joy was short-lived; a few weeks later, Charles came back into the Kempton's lives. For several weeks, Barbara went back and forth between David and Charles. Eventually, David was tired of Barbara and he left with the children. A judge granted David temporary custody of both Steve, then six, and Donna, then three; Barbara received weekend visitation rights.
On the first weekend visitation, Barbara called David and said that she was living at a rooming house; the room could not accommodate both children. Barbara asked to just take Donna to stay with her. On that Friday, David dropped Donna off with Barbara. When he returned that Sunday, the rooming house's owner told David that Barbara and Donna had left the previous day for a family visit.
Barbara and Donna never returned; David was devastated, but had no idea how to find them. Forty years have now passed and David has still not been able to locate his daughter. David wants Donna to know that he still loves her and wants to reunite with her.
Extra Notes: This segment was featured as part of the January 12, 1996 episode.
Results: Solved. On the night of the broadcast, Donna's half-sister was watching and contacted the telecenter. Within two days, Donna, whose name is now Donna Rae Roe and live in San Jose, California, was put in contact with her father, David. David learned that Barbara and Charles had married and were living under an assumed name. When Donna was seventeen, she discovered her real name and learned about David. However, she decided not to search for him because she did not want to upset her mother and stepfather.
David and Donna were joyfully reunited at David's home in Hawaii on April 19, 1996. To respect her mother and stepfather's privacy, Donna did not allow their reunion to be filmed. Sadly, David Kempton passed away in 2006.
Links:
---