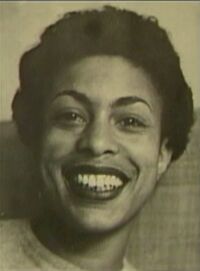 Real Name: Donna Branion
Nicknames: No known nicknames
Location: Chicago, Illinois
Date: December 22, 1967

Details: John Branion was a practicing physician in Chicago in the 1960s, but one day in 1967, he came home to find his house in disarray and his wife, Donna, murdered by persons unknown. The police didn't look far for an answer to the case; they questioned and connected John to her murder despite physical evidence to the contrary, due to his changing story and a woman named Shirley, who was brought up as a motive and who, in fact, he did subsequently marry. He has been swearing to his innocence ever since. In 1971, he fled the country after it appeared his appeal would not be successful. In 1983, he was arrested in Uganda after Idi Amin's fall and sent back to the United States. He continues to claim that he had nothing to do with Donna's death, and that it was impossible for him to commit the murder due to the time frame.
Suspects: None known
Extra Notes: This case first aired on the December 20, 1989 episode.
Results: Unresolved. John was subsequently released from prison in August 1990 on clemency from a judge who reviewed his case, but sadly, he passed away a month later due to a tumor and heart ailment. Donna's actual killers were never identified. However, some have suggested that John may have hired someone to murder her, which would match with why the time frame doesn't fit. However, the case remains open. Their son, Joby Branion, is now a father himself and owns and runs his own Sports agent company, representing many high profile NBA stars.
Links:

---
Ad blocker interference detected!
Wikia is a free-to-use site that makes money from advertising. We have a modified experience for viewers using ad blockers

Wikia is not accessible if you've made further modifications. Remove the custom ad blocker rule(s) and the page will load as expected.