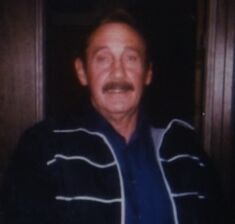 Real Name: Donald Smith
Nicknames: Don Smith
Location: Twin Falls, Idaho
Date: May 11, 1987
Details: On May 11, 1987, Don Smith left his home in Hemet, California and planned on heading to Idaho to visit his daughter, Brenda Walker, whom he was recently reunited with. The two had been separated after he and Brenda's mother divorced. He started his trip alone with just his two dogs, but the next day, he arrived at the hospital where Brenda worked with an unidentified man. The man talked to Brenda's supervisor, who told him that she was on a fishing trip. After their trip, Brenda and her friends went to a local bar, and Don and his male companion arrived at the same bar soon afterwards. Don, who was an alcoholic, soon became belligerent, and Brenda and her friends left. Brenda never saw her father again.
Two weeks later, in the desert outside of Twin Falls, Idaho, a couple found the body of a man. The man carried no identification, and the cause of death was determined to be two blows to the back of his head. It wouldn't be until police heard about an incident that had occurred the day prior that the man would be identified. 700 miles away in Denver, Colorado, on May 16, 1987, two vehicles collided at an intersection, and the man inside the pickup truck fled the scene. Police found a motel key in the truck, and traced it to a motel room which had been registered to a man named Larry Munroe. Clothes inside the motel room were covered with blood. The truck that "Larry Munroe" was driving was, in fact, Donald Smith's vehicle, which, along with fingerprints, led to the identification of the man found in Twin Falls as Don Smith.
On the day Don left home, he ran into trouble with the trailer that he had been towing, and left it with a local man in Las Vegas. Police theorize that Don picked up the hitchhiker soon after leaving Las Vegas, and they later determined that Don had called his sister two days later for money. She later gave the money to Don and the unidentified man, and police theorized that the man may have killed Don for the money. They believe that while Don let his dogs out, the man came from behind and killed him with a jack handle (which was later found in Don's truck). He then drove to Denver where the car collision occurred. The man has never been identified and Don's murder remains unsolved.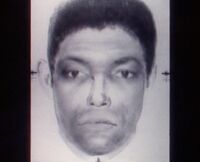 Suspects: The man named "Larry Munroe" is described as black, with rather light skin, 6'0", 180 pounds, and is today probably in his 50s.
Extra Notes: The case was featured as a part of the March 1, 1989 episode.
Results: Unsolved
Links:
---