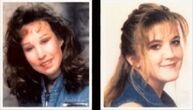 Real Name: Diana Lynne Shawcroft and Jennifer Sue Lueth
Nicknames: No Known Nicknames
Location: Phoenix, Arizona
Date: May 24, 1996
Details: In 1996, 20-year-old Diana Shawcroft and her best friend, 19-year-old Jennifer Lueth, were living with Diana's older sister in Glendale, Arizona. On May 24, the two friends left to go to a mini-mart a few blocks from their home. They were last seen at around 7pm at the mini-mart talking to an unidentified man in a truck. They soon got into the truck and mysteriously vanished. Three months later, two hikers in a remote desert 100 miles north of Phoenix came upon the girls' bodies. The girls had both been murdered, but the cause of death could not be revealed due to the ongoing investigation. Police began looking into the girls' personal lives to see if one of the people that they might have met one time may have been their killer. Although no evidence of the killer has been found, soon after the girls' bodies were found, their parents placed two crosses and pictures of the girls in that spot. Four years later, police found that the pictures had been removed from their frames. Police believe the killer might have stolen the pictures because the location where the bodies were found was not told to the public. Despite this, the killer has never been identified.
Suspects: Police believe that the killer was very familiar with the area that the bodies were found in, and the area was only accessible with the help of a pickup truck or four wheel drive. Jennifer's father believes that the killer might have not acted alone, and that an accomplice was involved. Police would also want to question the unidentified man in the blue truck. It is believed that the girls knew the man in the truck, who has never come forward.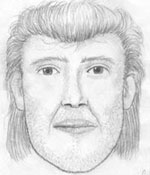 Extra Notes: This segment originally aired on the August 29, 2002 episode of Unsolved Mysteries . It was also profiled on Haunting Evidence.
Results: Unsolved
Links:
---
Ad blocker interference detected!
Wikia is a free-to-use site that makes money from advertising. We have a modified experience for viewers using ad blockers

Wikia is not accessible if you've made further modifications. Remove the custom ad blocker rule(s) and the page will load as expected.