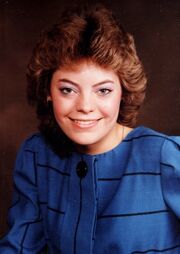 Real Name: Diana Jane Braungardt
Nicknames: No known nicknames
Location: Crystal City, Missouri
Date: March 11, 1987

Occupation: Store Clerk / Student
Date of Birth: January 31, 1969
Height: 5'6" to 5'7"
Weight: 108 pounds
Marital Status: Single
Characteristics: Caucasian female. Dark blond hair, hazel eyes.

Details: Eighteen-year-old Diana Braungardt vanished on March 11, 1987 after she left the Venture store in Twin Peak Mall, where she worked. She told her co-workers that she needed to go home and study for a test. She was last seen at 10PM, walking to her car, but she never arrived home. Her car, a 1982 Ford Escort, was later found in the parking lot, but she has never been located. Authorities believe she was abducted before she reached her car. There is a $10,000 reward for information in this case.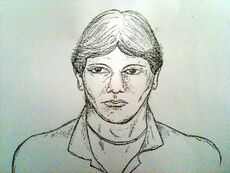 Suspects: Witnesses saw Diana talking to an unidentified man in the store parking lot shortly before she vanished. He was described as Caucasian, in his early twenties, about 5'10 tall with brown or black hair and a medium build. He was wearing a gold necklace. When Diana's co-workers saw the sketch, they recalled that the man was the last person in Diana's checkout line before she left.
Extra Notes: The case was featured as a part of a missing persons special alert in the October 25, 1989 episode.
Results: Unsolved. Police have interviewed a person of interest in Diana's case. He is a local man who matched the description of the possible suspect and currently is in prison for an unrelated crime. He has not been ruled out. Interestingly, he has since been identified as Jesse Rush, one of the killers of Trudy Darby.
Sadly, Diana has never been located; her father passed away in 2012 and her mother in 2017. In her mother's obituary, she is listed as having pre-deceased her. Her brother is still hoping for answers in the case. If she is still alive, she would be forty-nine-years-old.
Links: 

---