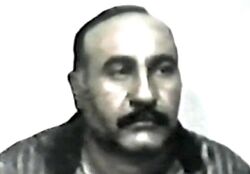 Real Name: Dewey Demetro
Aliases: None known
Wanted For: Obstructing Justice, Conspiracy to Commit Bribery, Conspiracy to Commit RICO, Fraud
Missing Since: September 24, 1986

Details: Undercover police officer Bruce Hackert was part of the northern Virginia Regional Drug Task Force. In May of 1986, Hackert arrested Tony Mitchell after he tried to trade him guns for cocaine. Mitchell's father-in-law and wife were also arrested. Shortly after the arrests, Hackert was approached by a man who was part of a crime scheme run by Mitchell. He told him that Mitchell wanted him dead unless he could get the charges dropped.
Mitchell offered to pay Hackert $40,000 if he could get the charges against him and his family dropped. Hackert gave him false papers, showing that the charges had been dropped. Mitchell told others about what Hackert had done. Several people began contacting him, asking if he could get their charges dropped. The "reverse sting operation" eventually led to the indictments of eighteen members of the Mitchell crime scheme.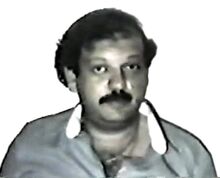 They were all charged with fraud, obstruction of justice, conspiracy to commit bribery and RICO. On September 24, a retirement party was held for Hackert. Seven of the crime members were invited, believing that Hackert was still their friend. During the party, federal officers arrived and arrested the men. Since then, all but two men, Leo Johnson Jr. and Dewey Demetro, have been arrested. Leo Johnson Jr. was eventually arrested in 1990, but Demetro is still wanted by authorities.
Extra Notes: The case was featured as a part of the April 25, 1990 episode.
Results: Captured. On June 21, 1990, the FBI apprehended Demetro in Kansas City, Kansas. The FBI became suspicious after Demetro's relatives began moving from one location to another. This occurred shortly after his case aired. The FBI was able to learn of his whereabouts through his relatives.
Links:
---