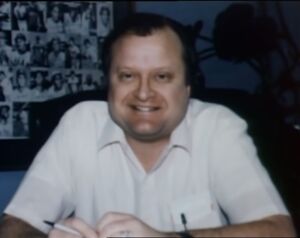 Real Name: Dennis Walker
Nicknames: No known nicknames
Location: Medford, Oregon
Date: 1987
Details: Dennis Walker was a sports collector who stole large amounts of memorabilia that he acquired in Medford, Oregon. He was wanted for theft and fraud when he commited suicide in 1987 in a Las Vegas hotel room. Now, the search is on for the missing memorabilia and the rest of his collection.
Extra Notes: The case was featured as a part of the October 12, 1988 episode. Interestingly, Dennis Walker and another man wanted for fraud, Steven Cox, both operated similar frauds in Medford, Oregon, at around the same time period.
Results: Unresolved. A total of $120,000 of his collection has been located since his death, but the rest has not been found.
Links:
---
Ad blocker interference detected!
Wikia is a free-to-use site that makes money from advertising. We have a modified experience for viewers using ad blockers

Wikia is not accessible if you've made further modifications. Remove the custom ad blocker rule(s) and the page will load as expected.