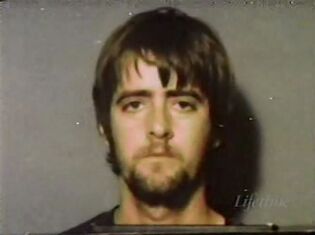 Real Name: David Matthew Thompson
Aliases: No Known Aliases
Wanted For: Murder
Missing Since: August 13, 1996
Case
Details: Suzanne Hertel is a native of Richardson, Texas. She met David Thompson at an Alcohol Anonymous meeting in 1991, and they were married six months later. A month later, Suzanne was pregnant, and at first she was excited about having a child, she soon realized that he had a dark side and when thier son Forrest was born in June of 1992, he became more dark and violent. Eventually, Suzanne decided to leave Thompson because she feared he might harm their son and she soon filed for divorce. She was awarded temporary custody while Thompson received visitation rights, and Suzanne feared that he was going to take Forrest. During Labor Day weekend in 1993, David did exactly what he planned: he abducted Forrest and left Suzanne a letter that she would not see him until he was 17. For ten months, there was no trace of Thompson or Forrest until June 23, 1994, when Thompson was arrested in South Carolina and Forrest was returned to Suzanne. Thompson was taken away of all visitation rights and was put on 10 years probation. However, Suzanne's 72 year old father Paul Hertel suspected that there would be more trouble, and that he would be targeted. Then, on August 13, 1996, Paul was leaving his house when he was shot twice, once in the chest and once in the head. The prime suspect in the case became David Thompson. Authorities believe that Thompson cut through a chain link fence and waited for Paul to come out of the house. A witness reported seing Paul talking a man resembling Thompson meeting in the backyard. He then heard a loud "pop" and saw Paul fall to the ground, and then saw the man raise his arm and then hear another "pop". One day after Paul's funeral, the Hertels received a letter from Thompson saying that he was sorry and was going to kill himself before he would hurt anyone else. Suzanne, however, doesn't believe that and believes that he is still on the run. Thompson has been charged with first degree murder and a $10,000 reward was offered in the case.
Extra Notes: The case was featured as a part of the May 2, 1997 episode.
Results: Captured. Thompson was arrested in under an alias in 1998 in San Diego, California, on a burglary charge, and sentenced to a year in prison. While in custody, authorities discovered Thompson's true identity and charged him with the murder of Paul Hertel. The case against Thompson was no-billed. He did serve four years in prison for violating probation on a previous 10-year probated sentence for kidnapping. Thompson is free today, and the case remains open.
Links:
---
Ad blocker interference detected!
Wikia is a free-to-use site that makes money from advertising. We have a modified experience for viewers using ad blockers

Wikia is not accessible if you've made further modifications. Remove the custom ad blocker rule(s) and the page will load as expected.