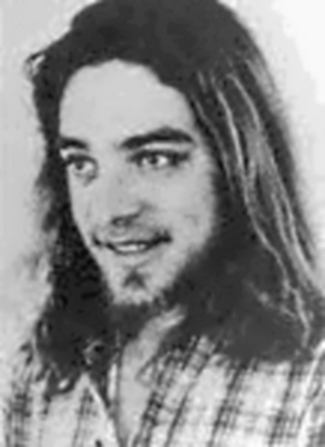 Real Name: David Thies
Nicknames: No known nicknames
Location: New York, New York
Date: December 13, 1982

Occupation: Unrevealed
Date of Birth: Unrevealed
Height: 5'11"
Weight: 145 pounds
Marital Status: Unrevealed
Characteristics: Caucasian male

Details: Nineteen-year-old David Thies vanished from his New York City apartment in December 1982 at four o´clock after he went to the hallway of his apartment to smoke a cigarette. His mother, Karen DiGia, thought it was very strange behavior it was her husband´s birthday, and she thought he had went out to buy a gift or make a salad or something for the dinner. She also recalls that before his disappearance, David was flipping the channels of the news reports obsessively as he would have felt threatened by something he saw. The DiGias put up a $25,000 reward after which more than 40 people contacted the police to report having seen David selling junk or seen with a cult group. He has never been heard from again. Despite these sightings, David has never been located.
Suspects: None known
Extra Notes: The case was featured as a part of the October 25, 1989 episode.
Results: Unsolved
Links:
---
Ad blocker interference detected!
Wikia is a free-to-use site that makes money from advertising. We have a modified experience for viewers using ad blockers

Wikia is not accessible if you've made further modifications. Remove the custom ad blocker rule(s) and the page will load as expected.