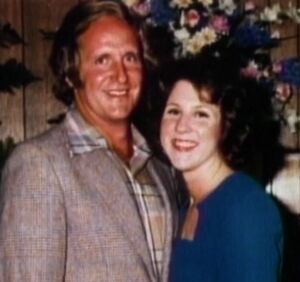 Real Name: David Davis
Aliases: No known aliases
Wanted For: Murder
Missing Since: July 23, 1980
Details: David Davis took his wife, Shannon, horseback riding on July 23, 1980, and came back alone, claiming she had been killed in an accident. An investigation into the death scene later proved it was murder, but by then, David had vanished.
Extra Notes: This case first aired on the November 29, 1987 episode. Davis was also profiled on America's Most Wanted and Forensic Files and in 1993 was adapted into a NBC movie, Victim of Love: The Shannon Mohr Story, starring actor Dwight Schultz.
Results: Solved. After the case was re-run on December 28, 1988, David was arrested in American Samoa on January 6, 1989, due to viewer's tips. He was living with his 20-year-old Samoan wife in a one-room shack. He had told her his first wife died in a tragic accident. He was convicted of murder on December 5, 1989 and sentenced to life in prison without parole. He died there on November 9, 2014.
Links:
---
Ad blocker interference detected!
Wikia is a free-to-use site that makes money from advertising. We have a modified experience for viewers using ad blockers

Wikia is not accessible if you've made further modifications. Remove the custom ad blocker rule(s) and the page will load as expected.