Real Name: Daniel "Danny" Paquette
Nicknames: None known
Location: Hookset, New Hampshire
Date: November 9, 1985

Details: In January of 1964 the body of fourteen year old Pamela Mason was found in the town of Hooksett, New Hampshire--four years after the body of Sandra Valade was discovered. Both girls had disappeared during snowstorms and were found raped and murdered, their belongings scattered around town. A forty-seven year old housewife named Rena Paquette claimed to know the identity of the girls' killer, but the police didn't act on her tip. On February 3, Rena's body was found burnt to death in her barn--where she had claimed the girls' killer had murdered one of them. Although police ruled her death a suicide, her family believed that she was murdered by the same person who had killed the two girls. A few weeks later, Edward Coolidge Jr., a local delivery man, was charged with Mason's murder. He was later convicted and sentenced to life in prison. Decades later, Rena's son Danny was sent to a psychitaric hospital after a fight with his ex-wife. Under hypnosis, Danny revealed that he had seen his mother arguing with a man who he believes was her killer, Coolidge. On November 9, 1985, Danny was reparing a bulldozer while his two friends were working in the garage. At around 11AM, Danny was shot in the back and was killed instantly. Near the site where Danny was killed, police found footprints that they believe belonged to the killer. The authorities investigated the possibility that Danny had died accidentally and was shot by hunters in a local gravel pit. However, that theory was later discounted because of the distance and obstacles that bullet would have traveled. Some began to believe that the same person who killed Danny was responsible for his mother's death years earlier. However, Danny and his mother's deaths remain a mystery.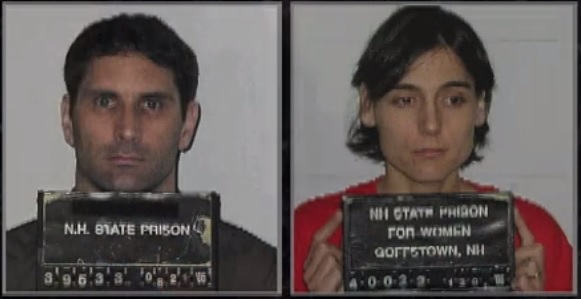 Suspects: Edward Coolidge, the killer of Pamela Mason, is a possible suspect in Danny and Rena's death.
Extra Notes: This segment originally aired on the October 24, 1990 episode of Unsolved Mysteries. Danny's murder was also profiled on Unusual Suspects.
Results: Solved. In 1991, Rena's body was exhumed and her cause of death was changed from "suicide" to "undetermined". That same year, Coolidge, the man serving time for Pamela Mason's murder, was released due to a legal technicality. In 2005, a man named Eric Windhurst was arrested and pled guilty to killing Danny Paquette.
At the time of the murder, he had been dating Danny's step-daughter Melanie Paquette Cooper, who also served fifteen months for hindering the investigation into her father's murder. Eric Windhurst was sentenced to fifteen to thirty six years in prison. Eric Windhurst could be released as early as 2020. Rena's death, however, is still a mystery.
Links:
---
Ad blocker interference detected!
Wikia is a free-to-use site that makes money from advertising. We have a modified experience for viewers using ad blockers

Wikia is not accessible if you've made further modifications. Remove the custom ad blocker rule(s) and the page will load as expected.