Ad blocker interference detected!
Wikia is a free-to-use site that makes money from advertising. We have a modified experience for viewers using ad blockers

Wikia is not accessible if you've made further modifications. Remove the custom ad blocker rule(s) and the page will load as expected.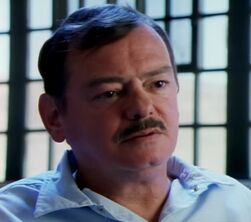 Real Name: Daniel Montecalvo
Case: Appeal
Location: Burbank, California
Date: March 31, 1988
Case
Details: Ex-convict Dan Montecalvo met his wife, Carol, through a group at her church that wrote letters to prisoners, and in 1980, they were married. After he was released, everything seemed fine in their lives until March 31, 1988, when they both were shot in their home by intruders. Although he survived, she died from her wounds.

Dan said they had planned to finish packing for a vacation when two burglars entered their home and attacked them. He was grabbed by one with a mustache. However, police believed that he had murdered Carol then staged the scene to collect on her life insurance. He was later arrested and charged with her murder.
In 1990, he was convicted of murder and sentenced to twenty-seven years to life in prison. However, in January 1991, his neighbor, Suzan Brown, confessed that she and a friend were the ones who had broke into their home, believing that they had already left for their vacation. They planned to steal money when they entered. Suzan's friend shot and killed Carol, and she shot and wounded Dan. He believes she was one of the robbers, but he is adamant that she wasn't the one who shot him. The prosecution and many police officers, however, believe that she is lying. She allegedly has a history of mental illness and they say she made up the story to get attention. She maintains that she and her friend were responsible. This revelation, along with other evidence, suggests that Dan may actually be innocent.
Suspects: Suzan confessed that she shot Dan and that her friend shot Carol.
Extra Notes: This case first aired on the October 16, 1992 episode. Dan's case was also profiled on The Perfect Murder in 2016.
Results: Unresolved. Dan died of sepsis in September 2013 without ever being granted a retrial. Seventeen days after his sentencing, he had married one of Carol's close friends from church.
Links:
---