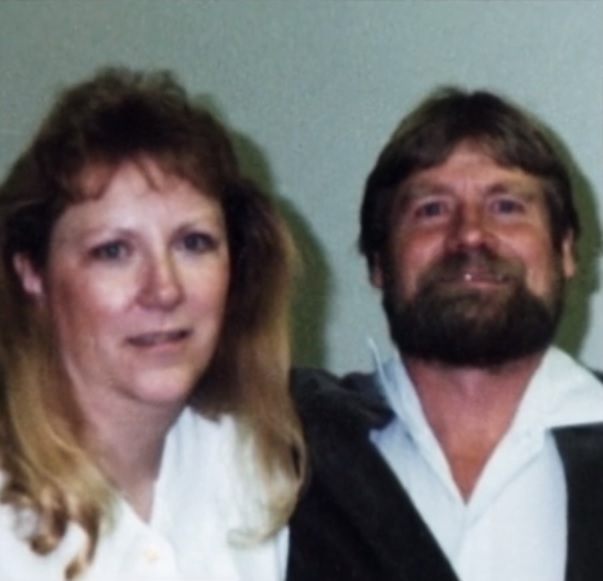 Real Name: Dale Duane Williams
Nicknames: No known nicknames
Location: Nucla, Colorado
Date: May 27, 1999
Occupation: Auto Shop Owner
Date of Birth: July 15, 1956
Height: 5'7
Weight: 170 lbs
Marital Status: Married
Characteristics: Caucasian male. Graying brown hair, blue eyes
Details: In early July 1999, a family swimming at the confluence of the San Miguel and Dolores Rivers in Colorado make a shocking discovery: a pickup truck submerged in the muddy water. The Montrose County Sheriff's Department was brought in and determined that the truck belong to a missing man, however, no trace of him was found. 42-year-old Dale Williams was a longtime resident, devoted husband, and father of two teenaged daughters. He owned and operated an auto body shop in Nucla. On the evening of May 27, 1999, when he failed to come home for dinner his wife, Diana, assumed he was busy at work, but by bedtime, she was concerned and by morning was shocked that he had never come home. She soon went to his auto body shop, and then to his mother's house; they searched around Nucla all day but found no trace of him, so they reported his disappearance to the police. Investigators soon began to piece together his actions on the day he vanished, and learned that at around 12:15pm, he made a brief stop at Tami Lowrance's office and was in a hurry. He said that he had to pick up a stranded motorist. His friend, Tom Ross, was with him when the call had come in. The caller said their car had broken down and that they needed help. This was unusual because Dale was not a mechanic but did body work. The citizens of Nucla responded to hiss disappearance; they posted "Missing Persons" flyers around the town, but Diana learned that not everyone around cared about it. The posters that were placed in the post office mysteriously vanished two days later and when she put more up they would again be taken down by an unknown individual. A hidden camera was then placed in the post office, and a few weeks later, it captured the man responsible for taking the fliers down and shockingly, the man was a former longtime friend of the Williams. A year before Dale vanished, he and Diana helped move the man's ex-wife out of the state without his knowledge, and the man became angry when his ex-wife would not tell him where she was. A month later, Dale found several disturbing items outside of his shop: several torn photographs of the man and his ex-wife along with several .22 caliber bullets. A few nights later, Diana discovered a .22 caliber revolver in the drop box at her video rental store and they later discovered that the gun and photos had been stolen from Dale's shop. Police interviewed the man about the burglaries but he denied any involvement, and Dale's life seemed to return to normal. Eleven months later, he vanished. Six weeks after that, his truck was found in the river. An analysis of it and its recovery site provided more clues. Its ignition was turned on, it was in gear, and the angle between the highway and the river was extremely sharp, and each detail seemed to indicate that somebody deliberately drove his pickup into the river. When Diana saw the truck, she was certain someone other than he had driven it into the river and she noticed that the window was rolled completely down, which he never did. One problem has caused the greatest amount of speculation in this case: police have never been able to locate the stranded motorist that he went to help. Tom Ross believes that the caller was a woman, but nobody can be certain who she was. Authorities believe the reason the person has never come forward is because the distress call came from a stolen cell phone, which further suggests to them that foul play was involved in his disappearance. Another strange clue in this case is that some witnesses claim that they saw his truck back at the auto body shop at 1:30pm, when he was supposed to have been picking up the stranded motorist. If this is true, he, or someone else, drove his truck back to town within 90 minutes of his responding to the distress call outside of town. Some witnesses even claim to have seen him the night of May 27 at a market in nearby Naturita. However, nobody knows if that sighting is accurate, or why he would be there. To this day, nobody knows what really happened to him.
Suspects: Authorities believe that the unknown stranded motorist was responsible for Dale's disappearance out of anger with the Williams, but it is unrevealed if this person has been identified. The individual who took down the missing persons posters was also considered a suspect, but he was later cleared for reasons that have yet to be revealed.
Extra Notes: This case first aired on the September 17, 2002 episode. It is not to be confused with the case of Devon Williams.
Results: Unsolved
Links:
---
Ad blocker interference detected!
Wikia is a free-to-use site that makes money from advertising. We have a modified experience for viewers using ad blockers

Wikia is not accessible if you've made further modifications. Remove the custom ad blocker rule(s) and the page will load as expected.