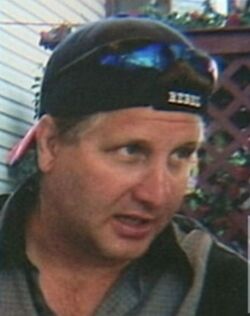 Real Name: Curtis Merworth
Nicknames: No Known Nicknames
Location: Phoenix, Arizona
Date: 2010

Occupation: Unrevealed
Date of Birth: Unrevealed
Height: Unrevealed
Weight: Unrevealed
Marital Status: Single
Characteristics: Unrevealed

Details: Curtis Merworth was a forty-nine-year-old native of Salt Lake City, Utah who was fascinated with buried treasure. After acquiring a treasure map that purportedly revealed the location of the Lost Dutchman Mine in the Superstition Mountains, forty miles east of Phoenix, Arizona, Merworth had traveled to the area and had to be rescued when he got lost and called for help on his cell phone. He was hospitalized with dehydration. For his second trip, Merworth took along two friends, Malcom Meeks, and Ardean Charles, and traveled back to Utah with sleeping bags, some food and six jugs of water. They planned to camp or sleep in the car, but did not take a cell phone. However, by July 2010, they had failed to return home. Officials and searchers from Maricopa and Pinal Counties made over twenty searches for them with no success. It is believed Merworth and his companions were not well prepared for the planned three-day excursion. Two of the men had medical conditions and temperatures that week in Arizona had soared into triple digits.
Extra Notes: This case has yet to be featured on Unsolved Mysteries. It has been featured on Monsters And Mysteries In America on Discovery America.
Results: Unresolved. In 2011, the skeletal remains of two of the prospectors were discovered by Rick Gwynne, who noted that one skull had two holes in the back that appeared to be bullet holes. The second skeleton had a couple of ribs portruding through the shirt as if he had been shot through the torso. However, what exactly happened to them is undetermined. Dental records confirmed that the bodies were of Merworth's partners Meeks and Charles. In January 15, 2011, Merworth's remains were found a mile from the location, his bones scattered by coyotes and other scavengers. The circumstances of their disappearance have yet to be revealed.
Links:
---
Ad blocker interference detected!
Wikia is a free-to-use site that makes money from advertising. We have a modified experience for viewers using ad blockers

Wikia is not accessible if you've made further modifications. Remove the custom ad blocker rule(s) and the page will load as expected.