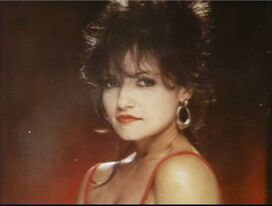 Real Name: Crystal Spencer
Case: Suspicious Death
Location: Los Angeles, California
Date: May 4, 1988
Case
Details: Crystal Spencer planned on becoming a Hollywood actress, but instead ended up being an exotic dancer. On May 4, 1988, she said goodbye to her boyfriend, Anton Kline, and nine days later her badly decomposed body was found in her apartment. The autopsy report claimed that her death was due to "undetermined causes", and that she may have possibly died due to natural causes. However, her family believes she may have been murdered due to mysterious screams that occured a few nights before her death and several discrepanices in the autopsy report.
Suspects: None known
Extra Notes: This case first aired on the March 20, 1991 episode.
Results: Unsolved
Links:
---
Ad blocker interference detected!
Wikia is a free-to-use site that makes money from advertising. We have a modified experience for viewers using ad blockers

Wikia is not accessible if you've made further modifications. Remove the custom ad blocker rule(s) and the page will load as expected.