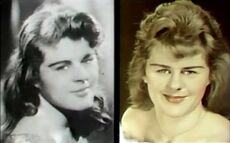 Real Name: Connie Jo Hamilton
Case: Lost Mother
Date: 1966
Location: Kansas City, Missouri

Details: Gay Lee MacMaster is searching for her mother, Connie Jo Hamilton, whom see hasn't seen since her parents divorced in 1966.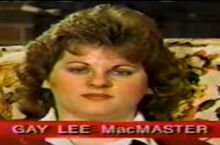 Extra Notes: The case was featured as a part of the Special Live Broadcast which aired on November 25, 1992 and was updated on February 9, 1993.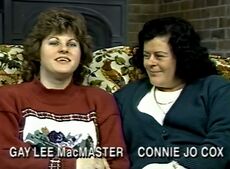 Results: Solved. Gay Lee learned that Connie attempted to contact her several times before the story aired; as a result of the broadcast, Connie Jo was located and she and Gay Lee were reunited.
Links: None

---
Ad blocker interference detected!
Wikia is a free-to-use site that makes money from advertising. We have a modified experience for viewers using ad blockers

Wikia is not accessible if you've made further modifications. Remove the custom ad blocker rule(s) and the page will load as expected.