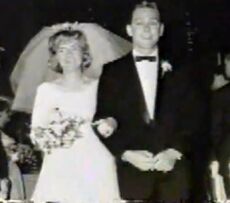 Real Name: Colette, Kimberly, and Kristen MacDonald
Nicknames: Kimberly (Kim), Kristen (Kris)
Location: Fort Bragg, Fayetteville, North Carolina
Date: February 17, 1970
Details: Twenty-six-year old Jeffrey MacDonald has been at the center of one of the most infamous murder trials in the last century. He was a member of the Green Berets and an excellent doctor with a promising career and a happy family, but one night, a group of four hippies consisting of three men and an 18-year-old woman broke into his home, terrorizing him into unconsciousness and killing his pregnant wife, Colette, and their two daughters, Kimberly and Kristen, in their search for drugs.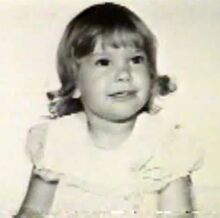 Jeffrey was not accused of the murders at first, but his father-in-law found enough contradictions to cast doubts on Jeffrey's version of events that he went through two trials and was found guilty of murder in 1979. Over the years, though, evidence that was never allowed to be revealed in court sided with his account of the night of the murders.
A woman named Helena Stoeckley, the daughter of a Fort Bragg retired colonel claimed she had participated in the murder. Military Police had reported seeing her in the area that night and had testified to being there but not in court. MacDonald still waits for proof of his innocence and is up for parole in 2020. Helena died of cirrhosis in 1983; she was 32 years old.

Suspects: Helena Stoeckly came forward claiming that she and three other men took part in the murders, but the authorities have never considered her a credible witness and have ignored her testimony. Her colleagues that night in the murder of the MacDonald family have not been identified.
Extra Notes: This case first aired on the September 18, 1992 episode of Final Appeal: From the Files of Unsolved Mysteries.
Results: Unsolved
Links:
---
Ad blocker interference detected!
Wikia is a free-to-use site that makes money from advertising. We have a modified experience for viewers using ad blockers

Wikia is not accessible if you've made further modifications. Remove the custom ad blocker rule(s) and the page will load as expected.