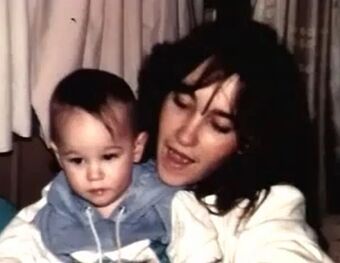 Real Name: Christine Skubish (Scoobish is an alternate mispelling)
Nicknames: No Known Nicknames
Location: Placerville, California
Date: June 6, 1994
Occupation: Paralegal
Date of Birth: October 24, 1970 
Height: Unrevealed
Weight: Unrevealed
Marital Status: Unrevealed
Characteristics: Unrevealed
Details: Christine Skubish and her three-year-old son, Nick, were involved in a car accident in June 1994 along Highway 50 in the Sierra Nevada Mountain Range in California. She was a single mother who had recently earned her paralegal certification and was also hopeful about marrying her son's father. She left her family's home near Sacramento on June 5, 1994 and was reported missing on June 8 by Dave Stautzenbach, her stepfather, who called the police to make a missing-persons report on her disappearance.
Suspects: None
Extra Notes: This case originally ran on the February 21, 1997 episode.
The paranormal attributes of this case were featured in the series, Paranormal Witness.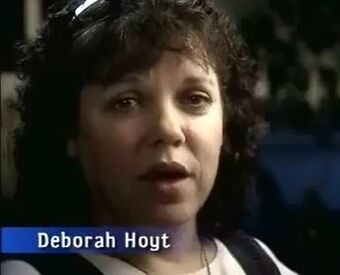 Results: Solved. Christine's whereabouts were deduced by a patrolman reacting on a paranormal vision on Highway 50 by a local woman named Deborah Hoyt. Five days after the crash, Deborah and her husband drove along the same stretch of road and were startled by what they claimed was a naked woman on the side of the road. Deborah and her husband immediately called cops to the scene. The police eventually tried to find the naked woman gone from where she was reported, but they failed to find anything. The next day, in the light of day, the local deputy canvassed the area a second time and found the son, Nick, alive and coherent with the dead body of his mother, Christine, by him.
It has been suspected that Christine's spirit had appeared to the Hoyts to attract attention to her son in an effort to get them to call police. Furthermore, Nick later claimed he was protected by his mother while he was in the car.
Links:
---
Ad blocker interference detected!
Wikia is a free-to-use site that makes money from advertising. We have a modified experience for viewers using ad blockers

Wikia is not accessible if you've made further modifications. Remove the custom ad blocker rule(s) and the page will load as expected.