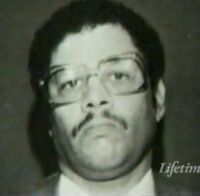 Real Name: Charles Wilson Chester
Aliases: Roland Smith
Wanted For: Murder, Armed Robbery
Missing Since: September 1989

Details: Fifty-year-old insurance salesman Charles Wilson Chester is wanted for multiple bank robberies and the murder of his thirty-three-year-old wife, Aster Belaynek Chester. On June 8, 1987, Aster was found stabbed to death in the kitchen of their Prince George, Maryland home. After the murder, Chester vanished and an arrest warrant was issued.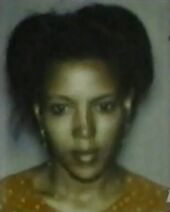 Since then, he has robbed at least seventeen banks throughout Baltimore, Maryland, the most recent occurring on September 22, 1989. At around 9:30AM on that day, he entered a small neighborhood branch of the Merkantown bank and trust in Baltimore. He was well-dressed and carrying a briefcase. He walked up to a teller and opened his briefcase, revealing a hidden handgun. He then demanded money from her and the other teller.
Investigators recognized his modus operandi; he normally picked small banks with only one or two tellers. He is always calm and makes the same statement to the tellers: "You know why I'm here, give me your money". During his first nine robberies, he successfully avoided being photographed by surveillance cameras. However, his luck eventually ran out and investigators were able to identify Chester through the photographs.
Surprisingly, investigators believe he has been robbing banks since June 9, the day after his wife's murder. Through the use of a photo lineup, the FBI has made ten eyewitness identifications of Chester. They believe that he has struck the same banks on multiple occasions.
Chester is still at large and investigators consider him to be extremely dangerous.
Extra Notes: This case first aired on the November 29, 1989 episode. Following his case, a "Bank Robber Roll Call" was aired, featuring the Tandem Bandits, Medusa Bandit, Garbage Bag Bandit, and Shorts Robber.
Results: Captured. Charles Chester robbed several more banks in Maryland before dropping from sight in April of 1991. He was tracked to Harrisburg, Pennsylvania, but police were unable to locate him. He was finally arrested in Las Vegas in July of 1991.
Police had stopped him because he matched the description of an assailant who had robbed a bank minutes earlier. In his car, police found clothing that matched the description of the robber's clothing and money stolen from the bank. He was convicted of the robberies and Aster's murder. He served thirteen years in prison and was released in December of 2004.
Links:
---