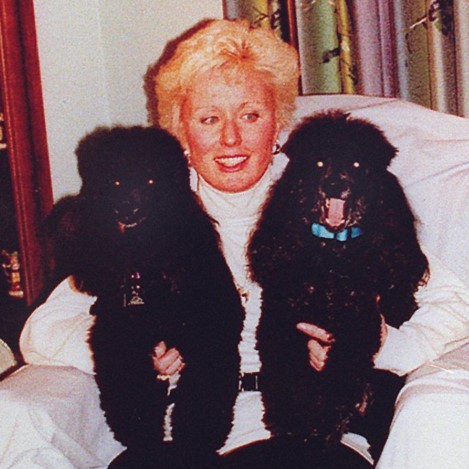 Real Name: Catherine Greig
Aliases: Unrevealed
Wanted For: Harboring a Fugitive
Missing Since: January 1995

Details: Catherine Greig is the girlfriend of James "Whitey" Bulger. He came from a prominent family and was a petty thief turned bank robber who spent nine years in federal prisons and afterwards established an empire in Boston and ruled it for over twenty years and earned $25 million. Bulger operated out of the back of a liquor store in south Boston. One night in 1989, Bulger arrived at the store where his associate Stephen "The Rifle Man" Flemmi was there along with a store owner named Tim Connelly. Bulger told Tim that he needed $50,000 by the end of the week or else, and $25,000 in two days. Two days later, Tim came to the liquor store and gave him the money, and Bulger accepted him. However, Tim did not like this so he decided to go to the FBI and they began building a case against Bulger. They found that Bulger was very prominent in south Boston and that he controlled everything that happened there, including drug dealing and loan sharking. From time to time, the FBI was brought in for questioning, but they did not have enough evidence to charge him. In 1990, Bulger set up his office on Castle Island in south Boston. Bulger would apparently talk to someone, then get up, walk around, talk to another person, and then come back and talk to the other person, which the FBI thought was strange. FBI did not have enough evidence until Tim Connelly came forward. In January of 1995, Bulger was indicted, along with Stephen Flemmi and Frank Salemi, on several charges including 19 counts of murder, extortion, money laundering, perjury, and more. However, Bulger vanished before he could be arrested. The two are believed to be traveling together and are still at large.
Extra Notes: This segment ran on the November 22, 1996 episode of Unsolved Mysteries.
Bulger and Greig was both profiled on America's Most Wanted.
Results: Captured. James "Whitey" Bulger and Catherine Greig were arrested on June 22, 2011 in California after decades on the run. Greig and Bulger have been returned to Massachusetts and Catherine was not allowed to have bail. In February 2014, Greig was sentenced to 8 years in prison and fined $150,000.
Links:

---
Ad blocker interference detected!
Wikia is a free-to-use site that makes money from advertising. We have a modified experience for viewers using ad blockers

Wikia is not accessible if you've made further modifications. Remove the custom ad blocker rule(s) and the page will load as expected.