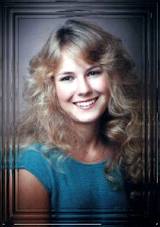 Real Name: Cara Evelyn Knott
Nicknames: No Known Nicknames
Location: San Diego, California
Date: December 27, 1986

Details: Twenty-year-old Cara Knott left her boyfriend's house one night to travel down Interstate 15 to go home, but she never made it. Her parents called her boyfriend looking for her, and her father, Sam Knott, went out looking for her. In the early morning hours, he found Cara's white Volkswagen parked on a bridge near the Mercy Road exit from Interstate 15. Several feet from it, Cara's body had been thrown off of the bridge. Sam was so upset by her murder that he planted a garden there to remember her.
Suspects: Cara's boyfriend was investigated and later cleared as a suspect.
Extra Notes: References to this case being on Unsolved Mysteries are erroneous. Craig Peyer was arrested on January 15, 1987, nearly three weeks after Cara's murder and five days before the first Unsolved Mysteries special aired. Therefore, the series never profiled the case. However, the case was profiled on Forensic Files and Unusual Suspects; it is likely confusion with these shows lead to this case being attributed to Unsolved Mysteries.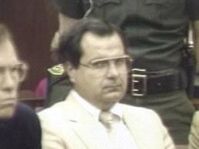 Results: Solved. A few weeks after the case, biological evidence (her skin was found on a rope in the trunk of his cruiser; he supposedly used the rope to choke her to death) tied Cara's death into a series of suspicious traffic-stops by CHP officer Craig Peyer, who ironically starred in a series of TV news interviews after her murder. Multiple women had called into the TV station and the CHP to report that Peyer, the officer in the safety interviews, had pulled them over and that he acted strangely and asked them on dates. Peyer was tried and convicted in Cara's murder; he was denied parole in January 2004.
Links:
---