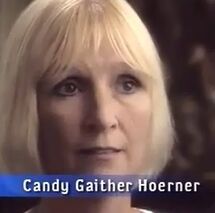 Real Names: Candy Gaither Hoerner and Roxy Gaither
Case: Medical Mystery
Location: Illinois
Date: October 1992
Details: On February 27, 1979, twenty three year old Illinois resident Roxy Gaither was in a serious car accident, and before she died, Roxy's sister, Candy Gaither Hoerner, she told her that she loved her. A few years later, Candy suffered from leukemia, but she was in remission for several years until October of 1992, when she slipped into a coma.&nbsp One night, however, Candy saw her deceased sister Roxy as a ghost, and she told Candy that she must stay on Earth with their family because they needed her and Candy was soon going to become a grandmother.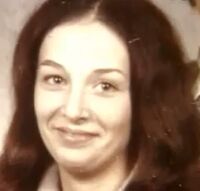 Candy felt that Roxy had given her the strength to fight through the cancer. Candy soon awoke from her coma, and her cancer went in remission. Two weeks later, she was released from the hospital, and two years later, Roxy's prediction became true and Candy became a grandmother. Candy is certain that Roxy came back from the grave to help save her life.
Extra Notes: The case was featured as a part of the April 4, 1997 episode.
Results: Unsolved
Links: None
---
Ad blocker interference detected!
Wikia is a free-to-use site that makes money from advertising. We have a modified experience for viewers using ad blockers

Wikia is not accessible if you've made further modifications. Remove the custom ad blocker rule(s) and the page will load as expected.