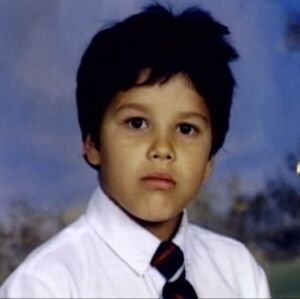 Real Name: Gerardo Gonzalez
Aliases: Cachimba
Wanted For: Questioning in Hit-and-Run
Missing Since: December 12, 1990
Details: On December 12, 1990, eleven-year-old Pedro Santiago Jr. was crossing the street on his way to a friend's house when he was run down and killed in Chicago, Illinois by a gang member known as Cachimba, who fled the scene and vanished. Pedro's family began searching and found that Cachimba had fled to New York shortly after the accident. Police have not charged him with manslaughter, but would like to question him about the incident. His real name is Gerardo Gonzalez. He is Cuban, 5'8", weighs 160 pounds, and may be living in New York, Florida, Michigan, or Illinois.
Extra Notes: This case first aired on the September 22, 1993 episode.
Results: Unsolved
Links:
---
Ad blocker interference detected!
Wikia is a free-to-use site that makes money from advertising. We have a modified experience for viewers using ad blockers

Wikia is not accessible if you've made further modifications. Remove the custom ad blocker rule(s) and the page will load as expected.