Ad blocker interference detected!
Wikia is a free-to-use site that makes money from advertising. We have a modified experience for viewers using ad blockers

Wikia is not accessible if you've made further modifications. Remove the custom ad blocker rule(s) and the page will load as expected.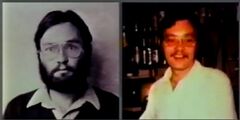 Real Name: Robert Dozier and John Russell
Aliases: Bob Dozier and John Russell
Wanted For: Suspicion of Fraud, Drug Trafficking and Murder
Missing Since: November 12, 1981

Details: In November 1981, Bob Dozier and John Russell set sail on Russell's boat, "The Freedom Two," for Tahiti with Kristin Tomlin and John's wife, Suzanne.
Several hours later, the two men washed up alone on the shore near California claiming that they had lost their boat in tough waters and the two women were lost at sea, but inconsistencies of their stories and analysis of the little wreckage afloat started to cast doubt upon their credibility. Speculation is that that the men were involved in a scheme involving insurance fraud or transportation of drugs and perhaps even murder.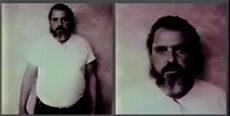 Extra Notes: This segment ran for the first time on November 9, 1988 and later updated on the November 23, 1988 episode.
Results: Captured. Although Suzanne Russell was sighted in 1982, she has never been located, nor has Kristin Tomlin. John Russell was seen in New Westminster, British Columbia after the abduction and murder. His father reportedly worked there at a branch of Bank of Montreal. Bob Dozier was captured in April 1991, and John Russell was captured in June 1993.
Links:
---