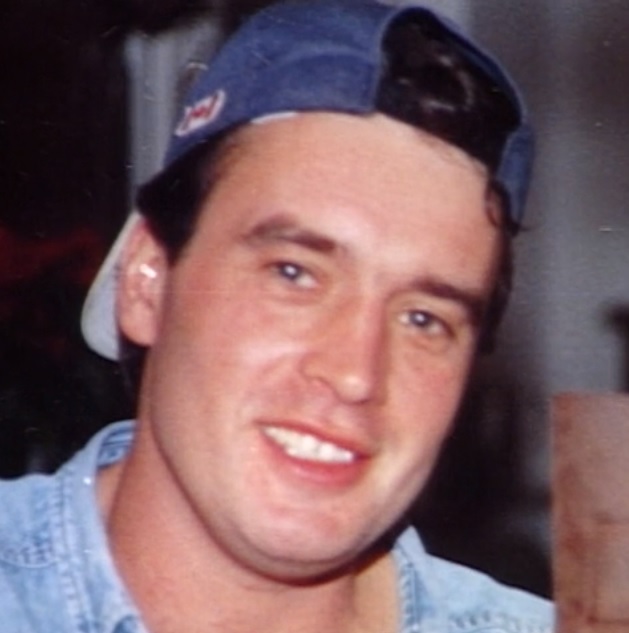 Real Name: Blair Adams
Case: Suspicious Death
Location: Knoxville, Tennessee
Date: July 1996
Details: Blair Adams was a thirty-one-year-old Canadian resident who was found dead in the parking lot of a Knoxville, Tennessee hotel in July 1996. Scattered around his body was nearly $4000 worth of mixed Canadian, American, and German currency. His death was later discovered to be caused by a blow to the stomach. His friends and family would like to know the events that resulted in his death.
Authorities found that in the days before his death, he acted very strange, claiming that people were trying to kill him, and traveled thousands of miles before arriving in Knoxville. First, on July 5, 1996, he took out all of the money in his savings account, along with thousands of dollars in jewelry, gold, etc. He went to the Canadian-American border, but was denied crossing because he was a single man with a large amount of money, which fit the profile of a drug trafficker.
The next day, he arrived at his work, a construction company in Surrey, British Columbia, and quit his job. He then bought a round trip to Germany, but went to a friend's house. He said that he needed to get across the border because somebody was trying to kill him, but that she (the friend,) was unable to help. Then, the next day, he turned in his tickets, rented a car, and was able to cross the border and go to Seattle.
He bought a one-way ticket to Washington, DC, and after arriving there went to Knoxville. He arrived at a gas station at 5:30 pm and told the attendant that his car wouldn't start. The attendant told Blair that he had the wrong keys, so he was stranded in Knoxville. Blair then hitchhiked to a hotel and made a lasting impression on the manager. He went in and out of the lobby a total of five times before getting a room, but afterwards went out of the hotel and was never seen alive again.
Twelve hours later, his body, which was naked from the waist down, was found in the hotel parking lot. His odyssey had come to a violent end, and although authorities believe that the danger Blair thought he was in was imaginary, he was murdered, just as he had feared. To this day this mysterious case remains unsolved, but Blair's family hopes that one day someone will be able to tell them the circumstances of his death.
Suspects: None known
Extra Notes: This case first aired on the April 18, 1997 episode.
Results: Unsolved
Links:
---
Ad blocker interference detected!
Wikia is a free-to-use site that makes money from advertising. We have a modified experience for viewers using ad blockers

Wikia is not accessible if you've made further modifications. Remove the custom ad blocker rule(s) and the page will load as expected.