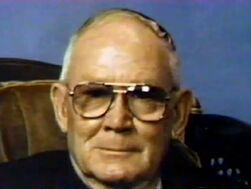 Real Name: Bill Henderson
Case: Unsolved Murder
Location: Washburn, Texas
Date: May 16, 1991
Details:
One weekend in the spring of 1991, Bill Henderson's wife, granddaughter, and great-granddaughter said goodbye to him and went on a trip to visit relatives in Houston. A few days later, he stopped answering his phone, and on May 16, his son and son-in-law searched his home and found the phone off the hook, his glasses broken, and him dead from a brutal, horrific beating. His truck and wallet were also missing.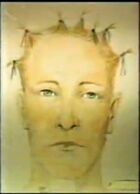 His wallet was later found, and his truck was found soon after in Chicago. Before it was found, two hitchhikers and an unidentified man entered a truck stop. The hitchhikers told a worker that it had been stolen by the third man. However, since it had not yet been reported stolen, there was nothing that the police could do. They called them, but they could not do anything and the two men left soon afterward. Not long after, Bill's body was found. A bloody palm print was found in his room, and is the one of the only keys to the identity of his killer, along with the hitchhikers.
Suspects: The man with the hitchhiker was described as 25 years old, 6'1", with a husky build, and his hair tied in several ponytails.
Extra Notes: The original airdate for this case was May 17, 1992.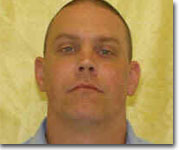 Results: Solved. On the night of the broadcast, the hitchhikers, who were cousins, came forward and were given hypnosis in hopes of identifying the killer. However, it wouldn't be until 2006 when police would tie the bloody handprint in Bill's house to a known criminal named Lawrence Tutt. He was tried and convicted and later sentenced to 45 years in prison for killing Bill. He is also serving time for an unrelated 1998 arson and murder and is suspected of other murders.
Links:

---
Ad blocker interference detected!
Wikia is a free-to-use site that makes money from advertising. We have a modified experience for viewers using ad blockers

Wikia is not accessible if you've made further modifications. Remove the custom ad blocker rule(s) and the page will load as expected.