Ad blocker interference detected!
Wikia is a free-to-use site that makes money from advertising. We have a modified experience for viewers using ad blockers

Wikia is not accessible if you've made further modifications. Remove the custom ad blocker rule(s) and the page will load as expected.
Real Name: Beverly McGowan
Nicknames: No Known Nicknames
Location: Florida
Date: July 19, 1990

Details:
In July 1990, bank clerk Beverly McGowan vanished from her Florida condo. Letters later sent to her friends and family from her claimed that she was off starting a new life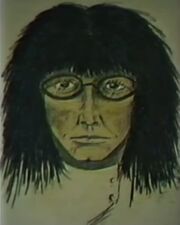 . However, Beverly's mutilated dead body was soon discovered dumped in a remote canal in Southern Florida. Her killer had removed her head and hands and cut off a tattoo to delay identification but missed a second flower one on her ankle. Police immediately set their suspicion on her new roommate, a British woman known only as "Alice" who used Beverly's identity to escape to England. This woman has since been seen using Beverly's identity as well as her credit cards.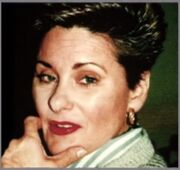 After her death, a man posing as her used her credit card to purchase airline tickets to London.
Suspects: "Alice" has since been identified as Elaine Antoinette Parent, a career con-artist.
Extra Notes: This case first aired on the November 13, 1991 episode.
Results: Solved. Using a string of disguises, Elaine eluded capture for twelve years until April 2002 when police finally caught up with her. As they allowed her to change clothes, she took her life with a .357 Magnum to the heart to avoid capture. Although this might be of great closure to Beverly's family, it left much of the secrets of her bizarre lifestyle and criminal career unanswered. As for Sam, he was never identified.
Links: None
---