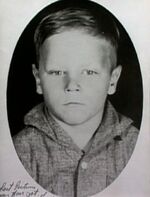 Real Name: Benjamin Austin Baker
Case: Lost Son
Location: Unrevealed
Date: May 1932
Details: Benjamin Baker is the son of then 14-year-old Margie Hamilton by a man four times her age. He gave him up for adoption behind her back in May 1932. She later had a daughter named Lois who eventually received a letter with a picture of him when he was a child (right) and they are now looking for him.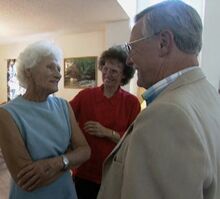 Extra Notes: This case first aired on the June 4, 1999 episode along with Gerry and Terry Robinson.
Results: Solved. Benjamin was found living in Everett, Washington, and he soon flew to Colorado to be reunited with his mother and sister.
Links: None
---
Ad blocker interference detected!
Wikia is a free-to-use site that makes money from advertising. We have a modified experience for viewers using ad blockers

Wikia is not accessible if you've made further modifications. Remove the custom ad blocker rule(s) and the page will load as expected.