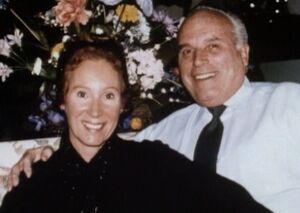 Real Name: Astarte Davis-Rice
Aliases: None Known
Wanted For: Murder
Missing Since: January 1989
Details: In 1970, Jim Rice, a wealthy American businessman in St. Croix, married Astarte Davis, 39. They later moved to Hawaii, when one day a yacht that Astarte and her son from her previous marriage owned caught fire and was destroyed. Police suspected that Astarte and her son caused the fire, and she and Jim soon separated. In 1982, Astarte was sent to prison for altering documents and spent a year in prison. She and Jim soon reconciled and they moved to St. Croix. In 1986, Jim had a surgery scheduled for him in the United States, but he failed to show up for it. Jim's daughter later called Astarte and she told her that Jim had ran off with an Australian woman. To back up her story, a letter purportedly composed by Jim arrived to his family which was postmarked Saint Croix in the Virgin Islands. Jim's family cast doubt on the veracity of this letter as one sentence read "Iam having a wonderful time"; Astarte had been known for poor grammar and "Iam" was a misspelling she frequently made. After he vanished, several of Jim's items were sold by Astarte at a garage sale. Evidence, rumor and mounting circumstances suggested beyond doubt that he had been murdered by Astarte. Jim was declared legally dead in 1988. In January 1989, Astarte was arrested for mail fraud. She jumped bail and had not been seen since the episode's debut.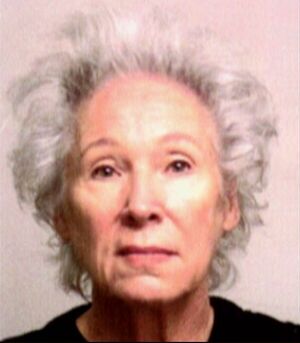 Extra Notes: This case first aired on the April 3, 1991 episode. Subsequent airing in September 2002 after a prison escape.
This case has been featured on other series, including America's Most Wanted, Snapped and Forensic Files.
Results: Captured. Astarte Davis was arrested in Santa Barbara, California in 1991. She was consequently convicted of other crimes in her husband's murder. However, she has never actually been charged with Jim's murder. She escaped from a minimum-security prison in August 1998 while serving a 15-year sentence. She was caught in Spokane, Washington in October 2002 and subsequently convicted of escape and remanded to a higher security prison.
Links:
---
Ad blocker interference detected!
Wikia is a free-to-use site that makes money from advertising. We have a modified experience for viewers using ad blockers

Wikia is not accessible if you've made further modifications. Remove the custom ad blocker rule(s) and the page will load as expected.