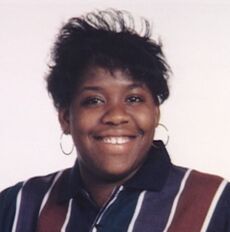 Real Name: April Renee Gregory
Nicknames: No Known Nicknames
Location: Syracuse, New York
Date: May 24, 1996
Occupation: Student
Date of Birth: September 30, 1977
Height: 5'5"
Weight: 200 pounds
Marital Status: Unrevealed
Characteristics: Black hair, brown eyes,
Details: Eighteen-year-old April Gregory was a student at Syracuse University who took her school work very seriously. After completing her freshman year, she enrolled in several summer classes. At 11:45PM on May 24, 1996, her brother Lamar dropped her off at her dorm, Sadler Hall. He helped put her bags at the front of the dorm. As he left, he saw her enter the dorm. She then went to her seventh floor dorm room and vanished without a trace.
Authorities believe that something happened to her between 12AM and 5AM, but they had few clues. They noticed that her suitcase was not completely unpacked, suggesting that she was interrupted. Also, her work uniform was missing. Investigators looked into the possibility that she was abducted while walking to work. However, they could find no evidence to support this theory.
Suspects: None known
Extra Notes: This case originally ran on the September 20, 1996 episode, along with Kristin Smart, who vanished on the same night that April did.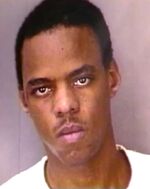 Results: Solved. Shortly after April's disappearance, investigators discovered that she had been dating a thirty-year-old neighbor named Terrance Evans. In November of 1997, after several interviews, Evans confessed to her murder and led police to her remains. Evans told investigators that during an argument, he pushed her and she hit her head off of a speaker. He then put her into her bed but did not seek medical attention. When he woke up the next morning, she was dead.
He told investigators that he originally buried her in the backyard, but dug her up when they started questioning him about her disappearance. He then dismembered her body and placed the remains in several hiding places in his home. Investigators believe that he intended to kill April, so Evans was arrested and charged with second-degree murder. He was later convicted and sentenced to twenty-five years to life in prison.
Links:
---