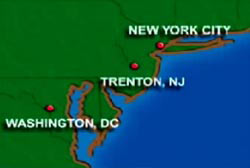 Real Name: Unknown
Aliases: No known nicknames
Wanted For: Murder, Terrorism
Missing Since: October 2001

Details: In October 2001, Americans were still trying to deal with the tragedy and shock of the September 11 terrorist attacks when another attack occurred. An unknown individual began sending a number of letters laced with anthrax began circulating that affected the lives of several unconnected individuals, and all of the letters had been sent from Trenton, New Jersey, between September 18 and October 9. The first victim of the anthrax letters to die was Robert Stevens, photo editor of the Sun newspaper in Boca Raton, Florida, who died in the hospital on October 6. The next victim was Norma Wallace. On October 16, Norma arrived at the Trenton Post Office in New Jersey where she worked, and soon wasn't feeling well and went home, believing she had the flu, but three days later she would be in the hospital fighting for her life. Then, postal worker Leroy Richmond of Washington D.C. was sent to the hospital under identical symptoms. When the two learned that they had been infected with anthrax, they believed that they had inhaled the spores while at their work and that they were going to die. However, miraculously, both Norma and Leroy survived, but they were only the beginning.

Within the next few weeks, sixteen others would be affected with the anthrax spores, with four more dying as a result. Federal investigators found letters sent to NBC News and the New York Post in Manhattan, all post-marked from Trenton. Two more were sent to Senators Tom Daschle (D-SD) and Patrick Leahy (D-VT) in Washington D.C. The next victims to die were two Brentwood mail facility employees, Thomas Morris Jr. and Joseph Curseen. The final two victims who succumbed to the anthrax spores were Kathy Nguyen and Ottille Lundgren, although nobody could determine how they were exposed to the anthrax. The letters suggested they were being sent by Arab extremists, or possibly Osama bin Laden, who had orchestrated the 9/11 attacks, but investigators soon determined that the letters were probably sent from someone in the United States. Authorities believe that the spores came from one of two labs, but they have no assurance that the killer is tied to either of them. A $2.5 million reward is being offered leading to the person or persons responsible for the attacks.
Extra Notes: This segment originally ran on the June 20, 2002 episode.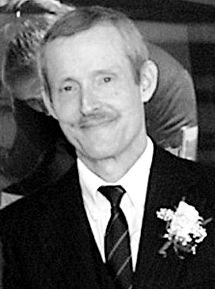 Results: Captured. The FBI has revealed that they were bringing charges against Bruce Ivins in the case. Ivins was a Infectious Diseases scientist at Fort Detrick, Maryland. Long a suspect in the case, Ivins was actually one of the country's leading anthrax researchers helping in the case. His motives were unrevealed and before authorities were able to arrest Ivins, he committed suicide on July 29, 2008 by swallowing excess amounts of Tylenol PM. Authorities have yet to establish Ivins' motive in the case, but they pointed out he was bitterly disappointed that funding for his research project had been cut.
Links:
---
Ad blocker interference detected!
Wikia is a free-to-use site that makes money from advertising. We have a modified experience for viewers using ad blockers

Wikia is not accessible if you've made further modifications. Remove the custom ad blocker rule(s) and the page will load as expected.