Real Name: Anita Green
Nicknames: No known nicknames
Location: North Hollywood, California
Date: October 25, 1990

Details: In 1974, Anita Green was the bookkeeper in Melvin Green's accounting firm. Seven years later they left their spouses to marry each other. He signed her to an outrageous prenuptial agreement allowing him to dominate her life. The marriage was a miserable existence for her and she often sought solace at her local synagogue, confessing to many that she was scared for her life where Mel was concerned. Eventually, she developed a friendship with her rabbi, Steven Jacobs, and became romantically involved with him. When she asked Mel for a divorce, he became furious, insisting that she remain working for him. During the divorce proceedings, she received several threatening letters from him, culminating in October 1990 when she was shot and killed while getting into her car.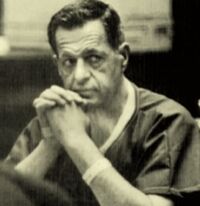 Three witnesses came forward, a man working across the street from the firm, a roof worker, and a third person who helped create a composite sketch of the hit man. Mel was the immediate suspect in her murder, and was suspected of hiring a hit man to kill her, shedding no remorse for her cold-hearted murder and refusing to cooperate in the investigation. He was finally arrested for conspiracy to commit murder, was convicted on March 4, 1992, and sentenced to a life in prison without the possibility of parole. Michele Samit, Anita's best friend, began writing a book on the case, interviewing Mel in prison and becoming even more convinced of his guilt. On one occasion, she seemed to cross paths with the man described as Anita's killer coming to see him. When she shared this info with him, he began threatening her, sending her violent worded letters. She's been stalked, her home burglarized and vandalized, and even attacked. From behind bars, Mel seems to be orchestrating a symphony of harassment.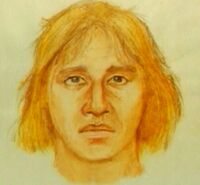 Suspects: Anita's killer is described as blonde with dark eyes, muscular build, and riding a red to maroon Suzuki motorcycle. Evidence suggest that Mel sold off a $30,000 coin collection as payment in the murder.
Extra Notes: This case first aired on the March 23, 1994 episode.
Results: Unsolved. Although Mel is still in prison for life for Anita's murder, the hit man has never been identified. According to the Unsolved Mysteries website, Mel Green is now deceased.
Links:
---
Ad blocker interference detected!
Wikia is a free-to-use site that makes money from advertising. We have a modified experience for viewers using ad blockers

Wikia is not accessible if you've made further modifications. Remove the custom ad blocker rule(s) and the page will load as expected.