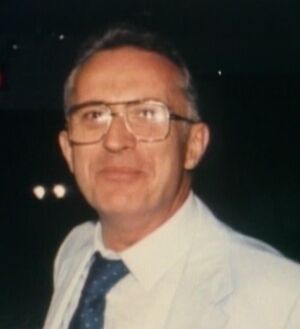 Real Name: Angelo Desideri
Nicknames: No Known Nicknames
Location: Phoenix, Arizona
Date: June 5, 1988
Occupation: Businessman
Date of Birth: Unrevealed
Height: Unrevealed
Weight: Unrevealed
Marital Status: Single
Characteristics: Unrevealed
Details: Fifty-seven-year-old Angelo Desideri was a Phoenix businessman who was a devout Catholic, lived with his parents, owned several local businesses, and vanished mysteriously on June 5, 1988. His friends found his house empty, but it appeared that he was preparing lunch when he disappeared. His car was missing, and a neighbor reported seeing a man that was not Angelo driving it. The next day, it was found ablaze in a vacant lot in San Diego, California. His family believes that he had met with foul play, while police believe that he may have staged his disappearance.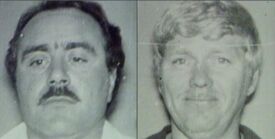 Suspects: An unidentified man was seen next to Angelo's car in the vacant lot before it was set on fire the day he vanished. Police believe that this man may know what happened to him.
Extra Notes: This case first aired on the February 1, 1989 episode.
Results: Solved. Joe Calo confessed to this murder as well as six others, though he named James Majors as the actual killer. Calo told police that he rang Desideri's doorbell, asked for a glass of water, and then kidnapped him at gunpoint.
Somewhere between Phoenix and San Diego, he killed him and put his body in the trunk of his car. He then buried him next to a tree after purchasing a pick and shovel. His body was finally found on April 29, 1989 in Kitchen Creek, California. Calo and Majors had been hired to murder him on the orders of Romano Sbrocca, a known drug trafficker. Calo received life in prison and died in 2010. Majors, who was never charged with Desideri's murder, recieved the death penalty for a triple murder in California; he died on January 26, 2017. It is unknown if Sbrocca was convicted in the crime.
Links:
---
Ad blocker interference detected!
Wikia is a free-to-use site that makes money from advertising. We have a modified experience for viewers using ad blockers

Wikia is not accessible if you've made further modifications. Remove the custom ad blocker rule(s) and the page will load as expected.