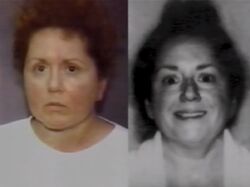 Real Name: Andolina Gonzalez
Aliases: Addie Gonzalez
Wanted For: Fraud, Theft, Robbery
Missing Since: January 1992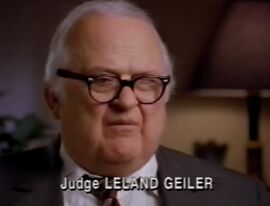 Details: Andolina Gonzalez was a housekeeper who stole large sums of money and expensive furniture from her employer, a former judge named Leland Geiler. Leland's previous housekeeper, Sofía, had quit and soon after, Andolina was hired as her replacement. Over the next three years, Andolina took advantage of the judge's blindness and stole items and money from his house without his knowledge, replacing expensive pieces of furniture with cheap knock-offs. In 1991, Judge Geiler and his former housekeeper, Rosa, reported the thefts and defrauding to the police but Andolina vanished in January of 1992 before she could be arrested.
Extra Notes: The case was featured as a part of the October 6, 1993 episode.
Results: Captured. In January 2000, Andolina Gonzalez was finally arrested in Mexico City. Sadly, just a few weeks later, Judge Geiler passed away. Without the prime witness, the case was dropped and Gonzalez was released.
Links:
---
Ad blocker interference detected!
Wikia is a free-to-use site that makes money from advertising. We have a modified experience for viewers using ad blockers

Wikia is not accessible if you've made further modifications. Remove the custom ad blocker rule(s) and the page will load as expected.