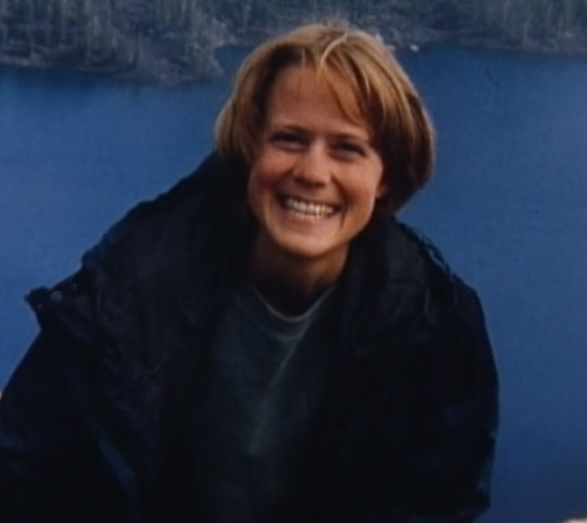 Real Name: Amy Joy Wroe Bechtel
Nicknames: Some resources hyphenate her name: "Wroe-Bechtel"
Location: Lander, Wyoming
Date: July 24, 1997 (last reported sighting on July 25, 1997)
Occupation: Unrevealed
Date of Birth: August 4, 1972
Height: 5' 6"
Weight: 115 lbs.
Marital Status: Married
Characteristics: Blonde hair, blue eyes, scars on shins and knees, checker-shaped scar on lower back, scar on left cheek

Details: Amy Bechtel had been married for only one year when she left to run errands and go for a jog on Loop Road in the Shoshone National Forest when she vanished. A footprint similar to her sneaker was found on Loop Road, but it was lost before police could retrieve it. Her white Toyota station wagon was found in the area. A female camper claimed she had seen Steve Bechtel's truck racing through the forest with a strange blonde woman in the passenger seat. However, the camper sighting was later disproved through phone records. Her family now wants Steve to take a polygraph in order to prove his innocence or guilt.
Suspects: Steve has been named a suspect in her disappearance. He refused to take a polygraph test and refused to cooperate with police during their initial investigation. Several journals and poems were found in the Bechtel home, suggesting that Steve was fascinated with death. Another suspect, Dale Wayne Eaton, the murderer of Lisa Kimmell, was in the area where Amy disappeared at the time and some believe he might be her killer.
Extra Notes: This case first aired on the April 16, 1999 episode. It was also shown on Disappeared.
Results: Unresolved. In June 2003, a watch believed to be Amy's was found in the middle fork of the Popo Agle River. Some bones were found near the watch, but were later found to be from an animal. Police have not been able to determine if the watch was indeed hers. More recently, Dale Wayne Eaton has also been named a suspect in her disappearance and the "Great Basin Murders" which occurred in the late 1980s and early 1990s. However, she has never been located. Amy was declared legally dead in 2004.
Links:
---
Ad blocker interference detected!
Wikia is a free-to-use site that makes money from advertising. We have a modified experience for viewers using ad blockers

Wikia is not accessible if you've made further modifications. Remove the custom ad blocker rule(s) and the page will load as expected.