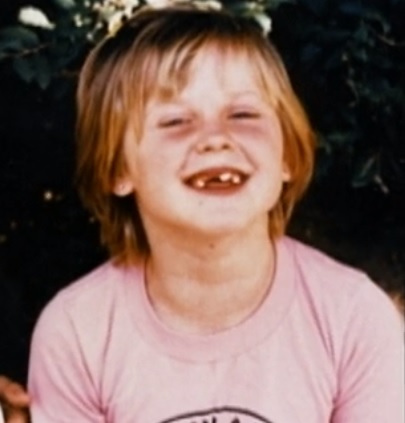 Real Name: Amber Jean Swartz.
Nicknames: Am, A.J., Amber is also referred to as Amber Swartz-Garcia or Amber Garcia-Swartz
Location: Pinole, California
Date: June 3, 1988
Occupation: Minor
Date of Birth: August 19, 1980
Height: 4' 0"
Weight: 65 lbs.
Marital Status: Inapplicable
Characteristics: Amber used a hearing aid and took the medication Fiornal for chronic headaches at the time of her disappearance. Neither were with her when she vanished.
Details: On May 3, 1980, twenty-eight-year-old Kim Swartz was married to police officer Floyd "Bernie" Swartz and pregnant with their first child when tragedy struck; Floyd was shot and killed in the line of duty, and a few months later she gave birth to a daughter named Amber. Tragedy struck again on June 3, 1988, when seven-year-old Amber was abducted outside her house as she jumped rope while she waited for two friends to arrive.
Clues to her disappearance immediately popped up after she was last seen. The day after her kidnapping, a pair of pink socks were found near her house; Kim believed they belonged to her. Three days after she vanished, a man named Tim Binder showed up at Kim's front door and became extremely emotional about Amber; Kim discovered that he was known to various law enforcement agencies throughout the San Francisco area where she resided. She became suspicious of him when she learned that over the course of a decade, several young girls vanished mysteriously along the Interstate 80 corridor, and in some of those cases, he took it upon himself to search for them. He was considered a "person of interest" in all of those cases, and was questioned extensively in Amber's and even given a polygraph test, but those results were inconclusive.
Binder's attorney, John Burris, stated that his actions weren't suspicious and that he was just a concerned person who decided to look for the missing children. As Kim spent more time with him, she realized that he had a dark side and that he apparently visited cemeteries, sometimes even in the dead of night, and had an apparent attraction to the graves of specific girls, including Angela Bugay. Five-year-old Angela was abducted in November 1983, and was later found sexually assaulted and strangled to death. Binder was put under surveillance and the FBI discovered that he went to her grave up to 90 times.
Sadly, five months after Amber vanished, the area was rocked by another crime: the abduction of nine-year-old Michaela Garecht from a Hayward market. Investigators believed that Binder was in the area at the time of the abduction. Two months later, 13-year-old Ilene Misheloff vanished from Dublin, California, and Binder helped in the search. A few years later, a mother in Fairfield called the police and said that her daughter had received mail from Binder. Just a few blocks away from their house, four-year-old Nikki Campbell vanished while she played in the driveway. Fairfield police decided to search Binder's house but found nothing. However, in wake of the search, a man called Kim and said that he'd seen a young girl thrown into a car by an unidentified man at Alvarado park the same day and around the same hour that Amber vanished; he had his niece write down the man's license plate, and they called the police. Authorities didn't believe that the unknown man who may have kidnapped Amber was Binder, as the car was traced to a junked vehicle in Los Angeles and the physical description wasn't similar to his.
Binder believed his image was tarnished, so he sued the city of Fairfield and they settled out of court for $90,000. He was not charged in any of the missing girls' disappearances.
To this day, Kim continues to search for Amber. She is the creator of the Amber Foundation for Missing Children which teaches about child abductions and how to prevent them. Amber, Michaela Garecht, Ilene Misheloff, and Nikki Campbell remain missing and Angela Bugay's murder remains unsolved.
Suspects: Tim Binder remains the prime suspect, although he doesn't fit the description of a man thought to be Amber's kidnapper.
Extra Notes: This case first aired on the June 13, 2002 episode.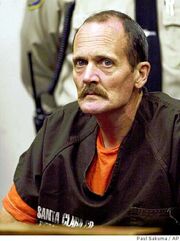 Results: Unresolved. In 2009, investigators announced that they had identified Amber's killer. In 2007, Curtis Dean Anderson confessed to her abduction and subsequent murder before his death. He claimed that he took her to a motel where he suffocated her. After her death, he dumped her body somewhere near Benson, Arizona. He said that he purposely taunted cops with false information, which Kim believed was another one of his acts.
In recent years, a petition to reopen the Pinole Police Department stranger abduction case was launched and in the fall of 2013 the case was subsequently reopened.
Links:
---
Ad blocker interference detected!
Wikia is a free-to-use site that makes money from advertising. We have a modified experience for viewers using ad blockers

Wikia is not accessible if you've made further modifications. Remove the custom ad blocker rule(s) and the page will load as expected.