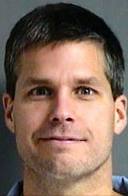 Real Name: Alex Kelly
Case: Rape
Date: February 1986
Location: Darien, Connecticut
Details: In 1986, Alex Kelly and Adrianne Bak attended a party, but when they left to head home, he stopped to rape her. Her family started prosecution, and he fled the country backed by his wealthy family to keep him out of prison. He stayed missing for nearly a decade before he was finally brought back to stand trial in 1995, but now, accusations have been made to challenge whether or not the rape occurred exactly the way she said it had.
Extra Notes: The case first aired on the January 10, 1997 episode. The case was also profiled on Dominick Dunne's Power, Privilege, and Justice and American Justice.
Results: Solved. Kelly was convicted of the rape and sentenced to sixteen years in prison. He was released on parole in 2007.
Links:
---
Ad blocker interference detected!
Wikia is a free-to-use site that makes money from advertising. We have a modified experience for viewers using ad blockers

Wikia is not accessible if you've made further modifications. Remove the custom ad blocker rule(s) and the page will load as expected.