Real Name: Alene Corshane
Nicknames: Lulu Corshane
Location: Rochester, New Hampshire
Date: October 18, 1987

Details: Rick McCue met Alene "Lulu" Corshane at her work on October 16, 1987, and the next day they went on a date. Rick and Lulu went back to his apartment later that night, and Rick later took Lulu back home.

The next day, Lulu was found dead in a local dumping site, and suspicion immediately fell on Rick as her killer. He was found guilty of her murder and was sentenced to life in prison for the crime, but people who knew Lulu best believe she was not killed by Rick.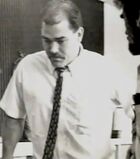 Blood evidence suggested that someone murdered Lulu in her apartment, which led to Russell Healey, Lulu's fiancee's brother, who boasted about killing Lulu and was in her apartment the night of her murder. However, in November of 1991, Russell passed away, and before his death, he told his wife that he was innocent. Many still believe that Rick McCue is innocent and that Russell was the one responsible; despite these allegations, Rick remains in prison.
Suspects: Russell Healey
Extra Notes: The case was featured as a part of the January 6, 1993 episode.
Results: Unresolved. On January 19, 1993, McCue was re-tried for the murder and was found not guilty of the murder and was released. Lulu's killer has never been caught. However, in 2003, McCue was sent back to prison for the rape of a handicapped person. In 2005, two men came forward claiming to have info to help solving the case. Despite these new developments, Lulu's murder remains unsolved.
Links: None

---
Ad blocker interference detected!
Wikia is a free-to-use site that makes money from advertising. We have a modified experience for viewers using ad blockers

Wikia is not accessible if you've made further modifications. Remove the custom ad blocker rule(s) and the page will load as expected.