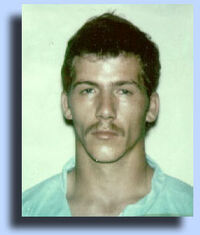 Real Name: Albert Leon Fletcher
Aliases: None Known
Wanted For: Murder, Armed Robbery, Assault
Missing Since: November 9, 1995

Details: On April 1, 1993, cousins Albert Leon Fletcher and Douglas Porter went on a criminal rampage of carnage that started when they broke into a home in Dade City, Florida. They stole several guns, including a sawed-off shotgun. The next night, at around 10PM, they showed up in the parking lot of a local shopping center where two couples were parked. The women were verbally harassed by the two cousins. In anger, "David", one of their spouses, went after the cousins. Fletcher responded by hitting him in the face with a shotgun and then pointing the weapon at him. David was able to pull the weapon away from them. Fortunately, he was not seriously injured.
At 11PM, Fletcher and Porter tried to rob a teenager, Jason Hartman, at his car as he was leaving work. When Jason refused to open the door to his car, they pointed a gun at him. He got out from the passenger side and ran to the restaurant where he worked. Fletcher and Porter tried to steal his car, but were unsuccessful because it wouldn't start. The two soon left, leaving Jason unharmed.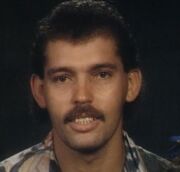 Two hours later, they drove down a highway and tried to pass thirty-two-year-old Nelson Medina. As they passed him, Fletcher shot and killed him. Nelson left behind a wife and two young children. As police investigated his death, another officer pulled over Fletcher and Porter. Both men were soon arrested; Porter was tried and convicted and sentenced to life in prison. However, on January 11, 1995, in Pasco County, Florida, Fletcher escaped while being transported in a police van for trial. He has been on the run ever since.
Extra Notes: This segment ran for the first time on February 9, 1996. This case was also profiled on America's Most Wanted.
Results: Captured. On the night the story was re-aired, a viewer recognized Fletcher as her neighbor, Kevin Woodside. Fletcher was finally arrested by the Delaware State Police on April 29, 1996, at the Holly Hill Estates in New Smyrna, Delaware. He had been living there since the escape. He was found guilty of first-degree murder and given a life-sentence. Porter, meanwhile, served his time and has been released.
Links:
---
Ad blocker interference detected!
Wikia is a free-to-use site that makes money from advertising. We have a modified experience for viewers using ad blockers

Wikia is not accessible if you've made further modifications. Remove the custom ad blocker rule(s) and the page will load as expected.