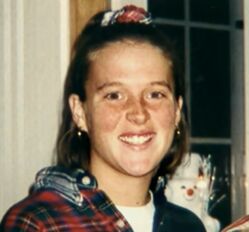 Real Name: Aimee Willard
Nicknames: No Known Nicknames
Location: Philadelphia, Pennsylvania
Date: June 20, 1996
Details: Twenty-two-year old Aimee Willard was a star lacrosse player at George Mason University. In June of 1996, Aimee returned to her home in Philadelphia, Pennsylvania, for the summer. On the night of June 19, she met with friends at Smokey Joe's Tavern, a well-known college hangout. She stayed for about three hours and drank less than one beer. Her friends reported that she left between 1:30 and 1:40 am. At 2:03 am, Aimee's car was discovered by an off-duty paramedic; the engine was running, the lights were on, the radio was playing, and her front door was left wide open. Aimee was not at her car, but fresh blood stains nearby suggested that she was abducted. An investigation revealed more blood on the right side of the car and a guardrail; a palm print was also found. At 10 am, authorities located her underwear and tennis shoes at the top of a nearby entrance ramp.
As the search for Aimee continued, a witness came forward, saying that he had been on the ramp the previous night; he had seen Aimee's abandoned car. Aimee's body was found that afternoon by children playing in a vacant lot; she had been dumped about 20 miles from where her car was found. An autopsy determined that she had died of blunt force trauma. Authorities later learned that the witness who had seen Aimee's car had worked in the same area where Aimee's body was found. As a result, investigators began to focus more on this witness. Initially, the witness cooperated with police. Then, police searched his car and found handcuffs and a flashlight normally used by police officers. When authorities searched the man's home, they found more police paraphernalia, along with a magazine that could be used to order police equipment. Authorities then learned that the man had previously been arrested for impersonating a police officer. The man eventually stopped cooperating with the police.
A second witness came forward; this witness is an off-duty state trooper who claimed to have seen both Aimee's car and a uniform police officer parked behind it. The witness briefly spoke with the officer and then drove along. Authorities claim that this witness was in a different location at the time, but he insists that he did see a police car behind Aimee that night. 
Then, a week after Aimee's murder, a police officer did come forward to say that he was at Aimee's car that night. However, he said that he did not see the state trooper .This officer did say, however, that he saw the off-duty paramedic parked behind Aimee's car. Authorities spoke with the paramedic and he said that he did not speak with the police officer that night. The officer later admitted to lying to the police; he has since resigned.
Authorities now consider all three men (the police impersonator, the off-duty state trooper, and the police officer) possible suspects. They note that circumstantial evidence tie them to Aimee's life and/or death. The police impersonator worked near the area where Aimee was found. The state trooper lived a block away from where Aimee and her mother lived. Finally, the police officer was known to frequent the hospital where Aimee's mother worked. To date, authorities do not have enough evidence to charge anyone in Aimee's death.
However, authorities believe that whoever abducted Aimee approached her under the guise of authority. Her family does not believe that she would stop for anyone other than a police officer or authority figure. Aimee's mother believes that Aimee realized something was wrong and tried to flee. Her assailant then struck her in the head and took her elsewhere to dump the body.
Suspects: The three men who claimed to have seen Aimee, a police impersonator, a highway patrolman, and a police officer, were considered possible suspects.

Extra Notes:
The case was featured as a part of the May 2, 1997 episode.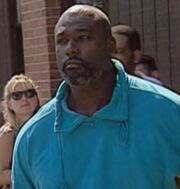 This case also appeared on Forensic Files and on Cold Case Files.
Results: Solved. In December of 1997, Arthur Jerome Bomar, Jr., was arrested and charged with the rape, kidnapping, and murder of Aimee Willard. Interestingly, Bomar was not one of the suspects originally suspected in Aimee's case. Bomar had previously been arrested in June of 1997 after trying to break into a woman's apartment. Authorities were able to connect Bomar to Aimee's murder through DNA evidence, along with other evidence. Authorities now believe that Aimee was abducted after Bomar purposefully hit the back of her car. Bomar was convicted of Aimee's murder and has been sentenced to death.
Authorities have since learned that Bomar served eleven years in prison for the 1978 murder of a woman in a Nevada parking lot. In 1990, he had been charged with the attempted murder of a woman named Theresa Thompson; however, he was released after Thompson died of a drug overdose in 1991. Bomar has also been connected to the rape of a Philadelphia college student, along with a hit-and-run incident where he purposefully struck a woman with her car. He is also believed to have killed a woman named Maria Cabuenos. When Bomar was arrested in June of 1997, he was found to have been driving Maria's car. Maria's blood was also found in her car. However, he has not been charged in Maria's case.

Links:
---
Ad blocker interference detected!
Wikia is a free-to-use site that makes money from advertising. We have a modified experience for viewers using ad blockers

Wikia is not accessible if you've made further modifications. Remove the custom ad blocker rule(s) and the page will load as expected.